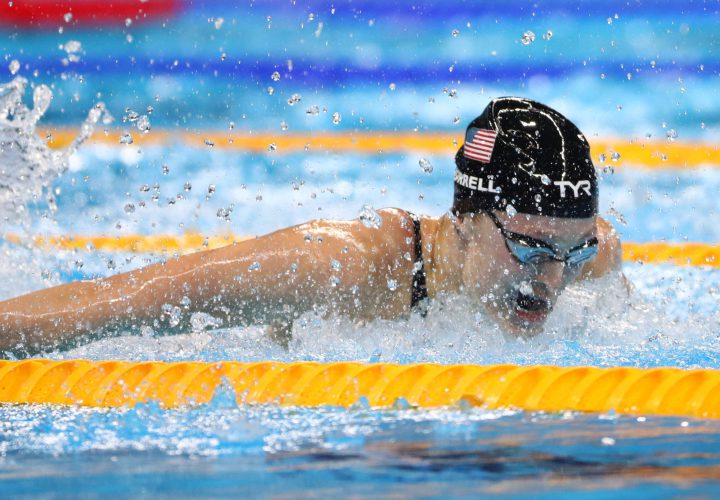 Kelsi Worrell.
Photo Courtesy: Erich Schlegel/USA TODAY Sports
Women's 4×100 Medley Relay
Kelsi Worrell was injured in the warmup pool after taking silver in the 100-meter butterfly at he 2016 FINA Short Course World Championships on Sunday.
The American swimmer required stitches above her right eye but still wanted to swim the meet-closing 400 medley relay.
She swam a split of 55.4 to lead the United States to the gold medal to finish the meet on a high note.
Worrell teamed with Ali DeLoof, Lilly King and Mallory Elizabeth Comerford to win gold in 3:47.89 — a championship record.
Host Canada finished with the silver in 3:48.87 behind Kylie Jacqueline Masse, Rachel Nicol, Katerine Savard and Penny Oleksiak.
Australia (3:49.66) took the bronze.
Japan (3:50.28) finished fourth, followed by China (3:51.01), Russia (3:52.95), Italy (3:53.58) and Great Britain (3:54.54).