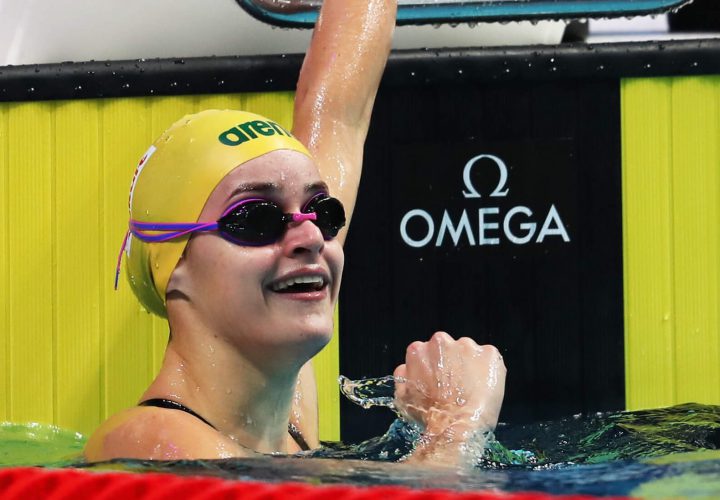 Photo Courtesy: Swimming Australia Ltd.
Editorial Coverage provided by

One night after Team USA's Regan Smith delivered a new World Junior Record (WJR) in semi-finals of the 200 back, Kaylee McKeown slipped past it en route to a fourth place finish in finals.
Smith had posted the WJR at a 2:07.19, downing Daria Ustinova's two-year-old record, but McKeown was ready to write her name in the record books. McKeown powered to a final time of 2:06.76, earning her fourth overall.
Comparative splits:
McKeown (2017): 30.34, 32.31, 32.36, 31.75 = 2:06.76
Smith (2017): 30.04, 32.01, 32.62, 32.52 = 2:07.19