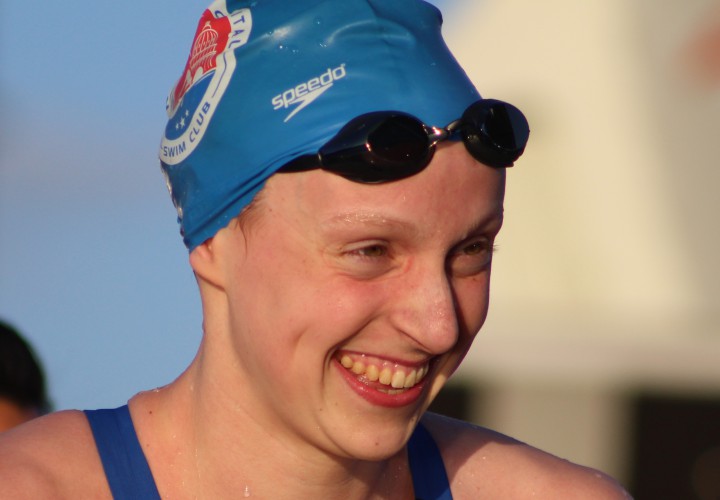 BETHESDA, Maryland, May 15. THE top name in this upcoming recruiting season made her college choice early, with today's announcement that Katie Ledecky will be attending Stanford University in about 18 months.
According to an article in the Washington Post, Ledecky announced her college choice via press release, saying "I am thrilled to announce that upon completion of my high school education, I am committed to pursue my education at Stanford and very much look forward to the opportunity to swim for the Stanford Cardinal women's team in NCAA competition."
Ledecky, now finishing up her junior year at Stone Ridge School in Maryland, also said "I am very excited about the educational opportunities that will be available to me at Stanford and to swim for its great NCAA program under the leadership of Coach Greg Meehan and assistant coach Tracy Duchac."
Go Card!