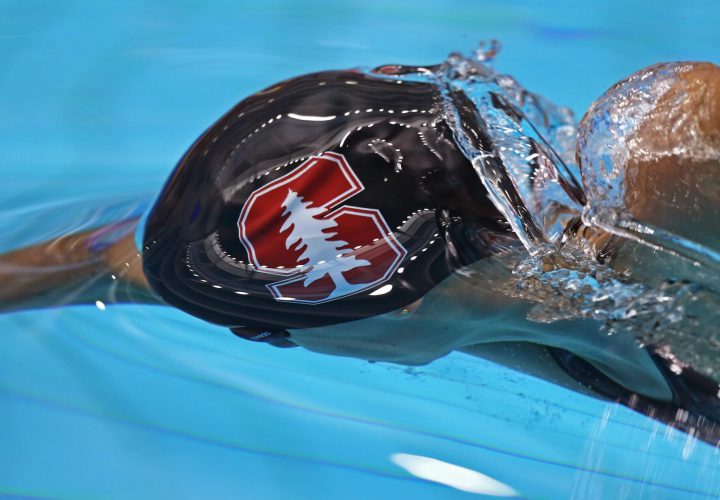 Photo Courtesy: Aaron Doster-USA TODAY Sports
Editorial content for the 2017 USA Swimming Nationals is sponsored by TritonWear. Visit TritonWear.com for more information on our sponsor. For full Swimming World coverage, check event coverage page.
19-year-old Katie Ledecky won another national title in the 200 free on Wednesday night at the 2017 Phillips 66 USA Swimming National Championships. Ledecky already had the number one time in the world after what she did at Santa Clara earlier this month. Ledecky lowered that time with a 1:54.84 to move further ahead of Sweden's Michelle Coleman (1:55.64).
Ledecky will be joined in Budapest once again by Virginia's Leah Smith (1:56.68) who seems to be Ledecky's right hand woman in every single event. Those two will be accompanied by Melanie Margalis (1:56.90) and Mallory Comerford (1:56.95) for the 4×200 free relay in Budapest. The US has won every major meet in the relay since 2010 but has not gotten the World Record despite all the strong swimmers they have had. The US is now the heavy favorite in that relay moving forward to Budapest. They also have another chance at eclipsing China's world record from 2009 at 7:42.08.
Simone Manuel (1:57.11) and Cierra Runge (1:57.71) also picked up relay considerations for Budapest by finishing fifth and sixth. Claire Rasmus (1:57.92) and Katie Drabot (1:58.58) also swam in the A-final.