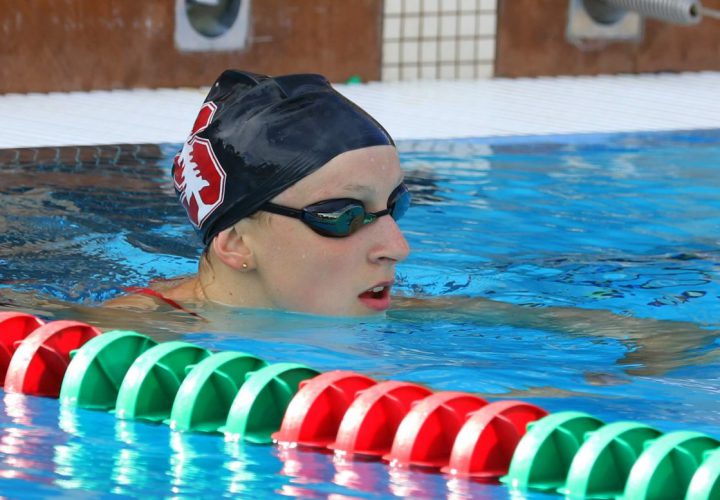 Photo Courtesy: Stanford Athletics
Katie Ledecky powered past her own American record and Leah Smith's NCAA record in the women's 1650-yard freestyle today while swimming at the Ohio State Invitational.
Ledecky stopped the clock at a 15:03.92 to finish more than a minute ahead of the competition. That time lowers her 2014 American record of 15:13.30 by close to ten seconds and lowers Smith's 2015 NCAA record of 15:25.30.
Not only was Ledecky's 1650-yard freestyle an American record, but she slipped past her own 1000-yard freestyle NCAA record in the process with a split of 9:08.99.
The 1650-yard free record marks Ledecky's second American and fourth NCAA record since joining the Stanford Cardinal for her freshman season. Ledecky also took down the 500-yard freestyle American and NCAA records while swimming at the Ohio State Invitational, along with the NCAA record in the 1000-yard freestyle in last weekend's dual meet against the Texas Longhorns.