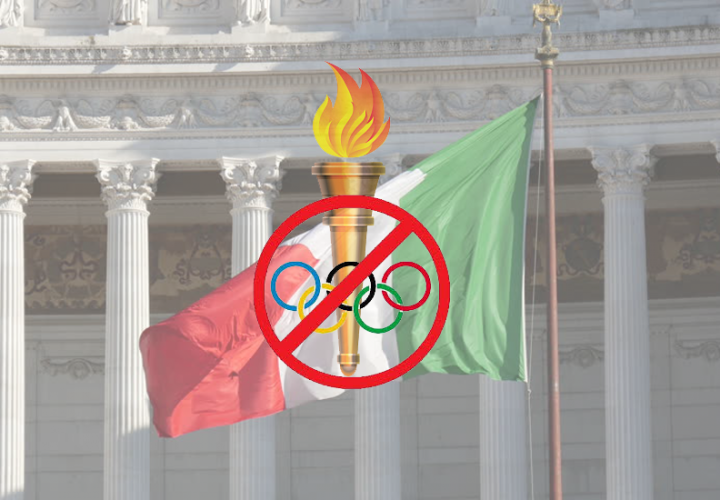 Last week, Giovanni Malago, president of the Italian National Olympic Committee, Comitato Olimpico Nazionale Italiano (CONI), announced the official withdrawal of Rome as a bid city for the 2024 Olympic Games.
Malago explained in a press conference that he wrote a letter to the International Olympic Committee (IOC) stating that they would "interrupt the candidacy."
The withdrawal comes on the recommendation of Virginia Raggi, mayor of Rome, that was coupled with a vote of approval from Rome's city council. Raggi took the stance that it would be "irresponsible" for a city that has struggled with years of corruption and poor public services to take on the cost of an Olympic bid and penned her thoughts in a letter to the IOC last month.
Although Raggi took the time to write to the IOC, the rules state that only the Olympic committee of a country can withdraw the candidacy. Malago reaffirmed this, stating, "anybody can write to the IOC, but the only letter that counts is the one from the president of the Olympic committee."
Not wanting to fall on the bad side of the IOC, Malago offered Milan as a host city for the 2019 IOC session, explaining, "This is the first step of Italy's rehabilitation after this unacceptable interruption. The other evening I had a chance to discuss this possibility with the IOC president Thomas Bach and IOC general director Christophe De Kepper and there is ample support for this idea. This is a way to turn the page and move on."
While Malago has offered up Milan as a peace offering, the IOC publicly reiterated their concerns in a letter that was made public Monday, October 17th. In the letter IOC President Thomas Bach noted,
Based on the information we have received over the last few days, it has been clearly demonstrated that the City Council's decision was politically motivated for reason beyond the Olympic project. — The Los Angeles Times
With yet another host city interrupting their bid concerns seem to be growing about the IOC inability to convince cities that hosting an Olympic Games is anything but a financial burden. Currently the IOC is re-visiting the plan and looking deep into the finances of Tokyo and the 2020 Games as concerns continue to grow about the finances surrounding hosting.
Rome was one of four finalists in the running for the 2024 bid. The remaining bid cities are Los Angeles, California; Budapest, Hungary; and Paris, France. The IOC is expected to announce the 2024 host city in September of 2017.
Read the full report from the Italian Olympic Committee (in Italian) here and additional information from The Guardian here.