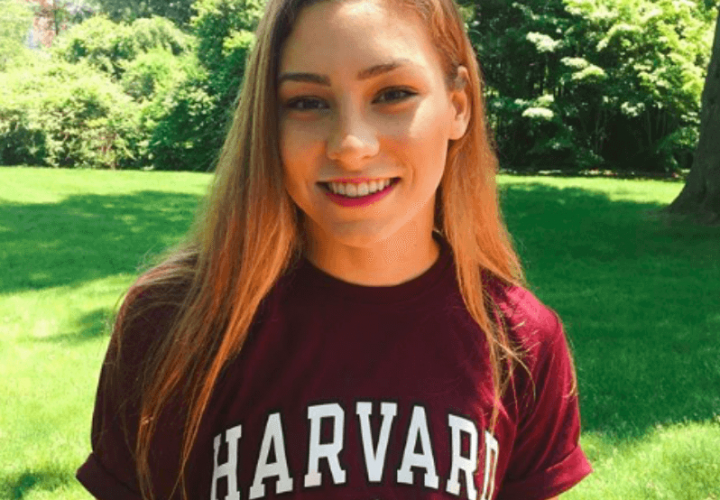 Photo Courtesy: Instagram @kghaze
Agon is the proud sponsor of all high school coverage (recruiting, results, state championships, etc.) on SwimmingWorld.com. For more information about Agon, visit their website AgonSwim.com.
To report a college commitment, email HS@swimmingworld.com. Join Swimming World's Watch List
NEW COMMIT: Kate Hazlett of Greenwich, Connecticut has announced her verbal commitment to swim for Harvard University, beginning in the fall of 2019.
Hazlett swims for both her high school Greenwich Academy and the Greenwich YWCA Dolphins. At the 2018 New England Prep School Championships, Hazlett dashed to a first-place finish of 22.92 in the 50 free, lowering her own New England Prep record of 22.98 from 2017. She also posted a first-place finish of 55.11 in the 100 back.
Regarding her commitment, Hazlett exclaimed,
"I'm so excited to announce my commitment to the admissions process at Harvard University! Thank you to everyone who has helped me get to this point, I can't wait to see what is to come. GO CRIMSON!!" 
Hazlett's best times in SCY:
50 Free – 22.92
100 Free – 49.95
200 Free – 1:52.45
100 Back – 54.23
200 Back – 1:56.69
100 Fly – 54.85
200 IM – 2:06.64
Hazlett's 50 free time would have earned her seventh in the A final at the 2018 Women's Ivy League Championships, while her 100 back and 100 fly best times would have earned her sixth and eighth respectively. Additionally, her 200 back would have earned her a fourth-place finish at the 2018 Women's Ivy League Championships.