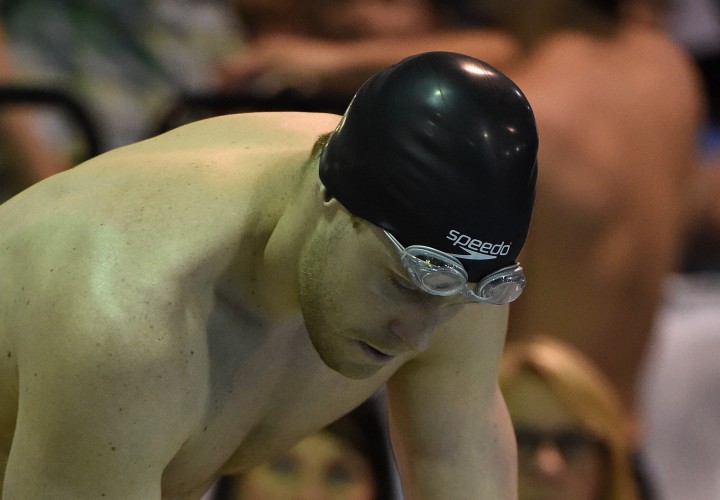 Editorial coverage for U.S. Senior Nationals proudly sponsored by Master Spas!
IRVINE, California, August 8.
Greater Philadelphia's Brendan McHugh, who has a great back story, blasted the U.S. Open and meet record in the sprint breast with a sterling 27.10 this morning.  That performance downed the 27.26 set by Kevin Steel last year at this meet, and pushed McHugh up to sixth in the world rankings.  He could challenge the American record of 26.86 held by Mark Gangloff tonight.
Tucson Ford's Kevin Cordes, who already won the 200 breast last night with an easy-speed effort, took second in prelims with a 27.39.  That jumped him to 14th in the world rankings.  Tucson Ford's Marcus Titus, one of the top deaf swimmers in the world, raced his way to 27.86 to stand just outside the top 20 in the world.
NYAC's Mike Alexandrov (27.88), Cardinals' Kameron Chastain (27.92), Minnesota's Jared Anderson (27.94), Bulldogs' Nic Fink (27.98) and Tennessee's Brad Craig (28.05) will look to compete with the top swimmers tonight in the A final.