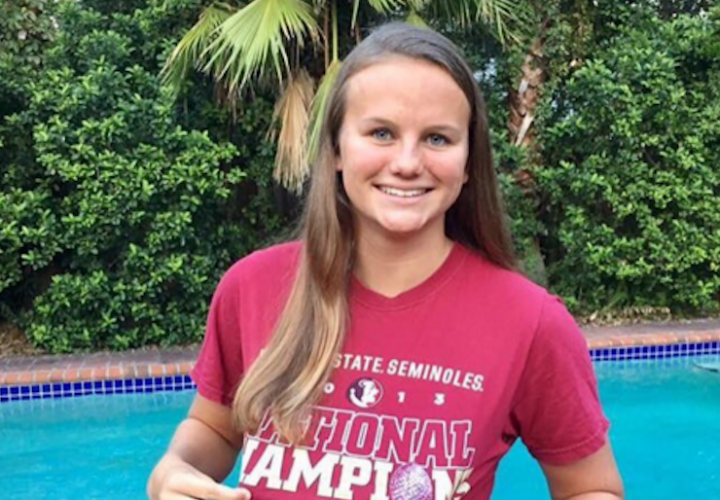 Photo Courtesy: Bolles School Sharks Instagram (@bolles_school_sharks)
Agon is the proud sponsor of all high school coverage (recruiting, results, state championships, etc.) on SwimmingWorld.com. For more information about Agon, visit their website AgonSwim.com.
To report a college commitment, email HS@swimmingworld.com. Join Swimming World's Watch List
NEW COMMIT: Bolles' Katherine Baker has given her verbal commitment to swim for Florida State University beginning with the 2018-2019 season. Baker is both a senior at Bolles School and trains with the Sharks.
A USA Swimming Scholastic All-American, Baker is primarily a breaststroker. Her best times include:
50 Breast 30.26
100 Breast 1:04.92
200 Breast 2:22.41
Bolles swept the 2016 Florida 1A High School state titles last fall. The women's meet came down to the final relay. Baker contributed to the Sharks' winning performance. She swam the breaststroke leg of the second place 200 medley relay. She also picked up another silver medal in the 100 breaststroke.
She joins Stephanie Holmes, Hannah Wormer, and Alexis Durlacher in the Class of 2022. Wormer is also a breaststroker.