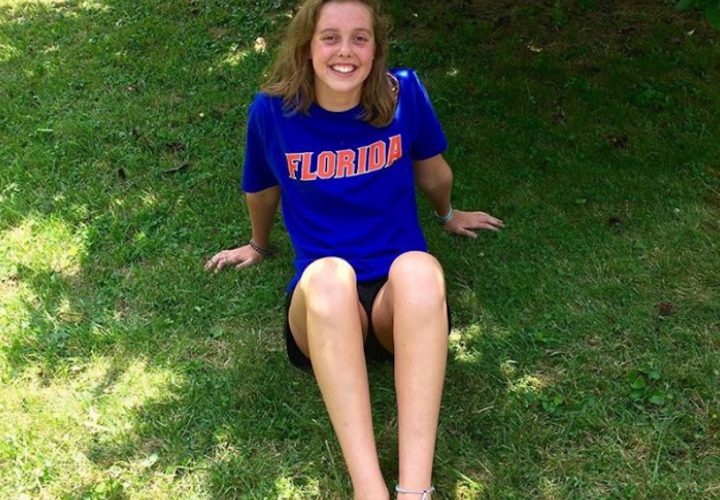 Photo Courtesy: Leah Braswell (Instagram)
Agon is the proud sponsor of all high school coverage (recruiting, results, state championships, etc.) on SwimmingWorld.com. For more information about Agon, visit their website AgonSwim.com.
To report a college commitment, email HS@swimmingworld.com. Join Swimming World's Watch List
NEW COMMIT: Leah Braswell, one of the current stars of YMCA swimming, has verbally committed to spend her college career at the University of Florida. Braswell will join the Gators in the fall of 2018.
York and York County YMCA's Braswell was the 2017 YMCA National Champion in the 1650. She's been repeatedly at the top of the rankings, often just behind teammate and soon-to-be Georgia Bulldog Courtney Harnish.
Braswell is distance oriented but is strong across the freestyle spectrum and puts together a solid IM as well. Her best SCY times are:
400 IM 4:19.21
200 Free 1:48.32
500 Free 4:43.71
1000 Free 9:35.71
1650 Free 16:17.01
Braswell fits a distance oriented event schedule and training background of many Gators. At the 2017 SEC Championships she would have been seventh in the 1650. She also would have touched 12th in the 500 freestyle.
Vanessa Pearl is another one of this class' top recruits who has verbally committed to the Gators.