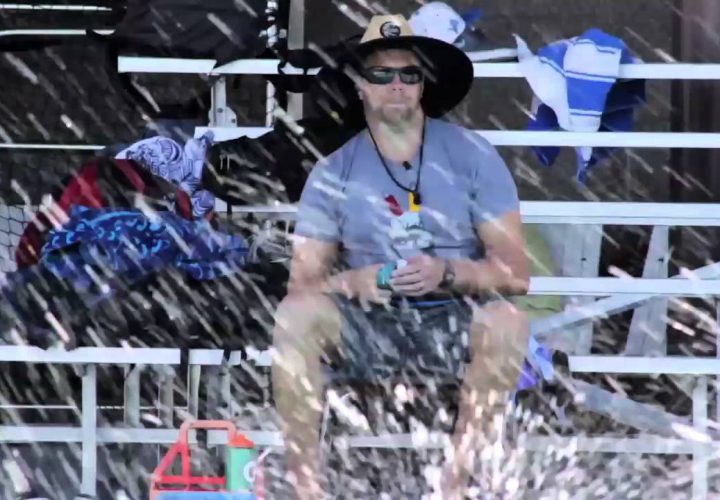 San Jose State's Gabor Sarusi. Photo Courtesy: Alex Paulsen
By Michael Randazzo, Swimming World Contributor
Editor's Note: Swimming World kicks off its coverage of the 2018 NCAA Women's Varsity water polo. Look for interviews, conference predictions and the best coverage of the sport in America and beyond.
Since returning to San José State in 2015 to revive men's water polo, Bruce Watson ('78) is not only building a program, he's establishing a coaching tree at his alma mater. The first major branch is Gabor Sarusi, who played two years for Watson down the road at West Valley College and was Watson's assistant in the first year of the men's program. Now he's entering his second season coaching the Spartan women in the Mountain Pacific Sports Federation (MPSF), the country's toughest water polo conference.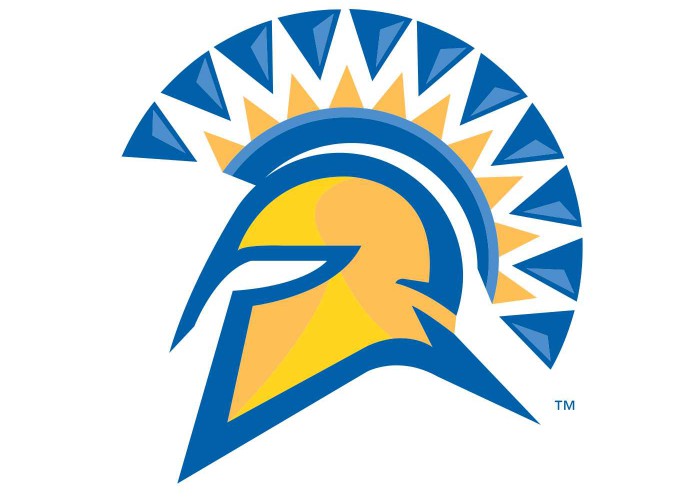 A native of Hungary, Sarusi played in his country's Division I men's League before emigrating to the United States, where he played at West Valley College. That led to a spot on Jovan Vavic's USC squad, where he played in the 2006 and 2007 NCAA Men's Tournament finals, both narrow Trojan losses to Cal.
Following graduation from USC, Sarusi began coaching on the California club circuit, with stints at Trojan Water Polo Club and West Valley Water Polo Club. He also had a three-year stint as an assistant coach at Loyola High, and then four years as head coach of Mountain View (Calif.) High School, where his boys' and girls' teams regularly advanced deep into the Central Coast Section Championship.
Last year San José State finished a respectable 10-19, including 1-5 in the MPSF regular season, and Sarusi is now preparing for the start of his team's season on January 20. Earlier this week Swimming World asked five questions about the upcoming season, including MPSF play, where the Spartans have been picked sixth.
– Last season was your first as a head coach in the MPSF, but you've got experience playing in and coaching around the conference. What stands out from that first season? How does it compare to your time playing at USC?
It shows the difference between the top teams and the weaker teams. I have great insight on what the top teams are doing and why they are successful. It takes time to build a championship culture and system like [at USC]. It was interesting to see how far behind we were last year.
– I don't need to tell you that wins in the MPSF are tough to come by! CSF Bakersfield—the Spartans' only conference win last season—dropped women's water polo after last March. When might be the best opportunity to take down one of your conference opponents?
Every conference game counts and matters to us. We will try our best against each opponent. It doesn't matter who we are playing against. We'll play to win.
– SJS has nine freshmen this season, part of a class of 12 underclassmen. What can you expect from your young players as they go into the 2018 season?
I think a good number of them will make a big impact right away. I'm hoping for them to get experience and get a good amount of playing time under their belts in their first season.
– Maggie Steffens, one of the best water polo players America has ever produced, has gone to play professionally in Hungary, your home country. How do you think she will fare playing for UVSE, and how will her skills be appreciated by the extremely knowledgeable Hungarian fans?
[Steffens] is going to have a great reception in Hungary. She is going to be playing for one of the best teams in Europe. She will make a great contribution. She is one of those players who has all the skills and the water polo IQ needed to be very, very successful in any league. She is one of the best players in the world.
– Guess who won't miss Steffens: the rest of the MPSF! How do you think Stanford—which has played in an incredible eight-straight NCAA finals—will fare without her, and who do you think has the best shot of unseating the Cardinal this season?
Rven though they lost many great players —including Maggie Steffens — Stanford added many great players to their roster. I think they will be fine; they will be good.
This could be the year when anybody among the top four or five teams could knock off. It will be interesting to see how Stanford matches up with Cal, USC, UCLA and Arizona State.