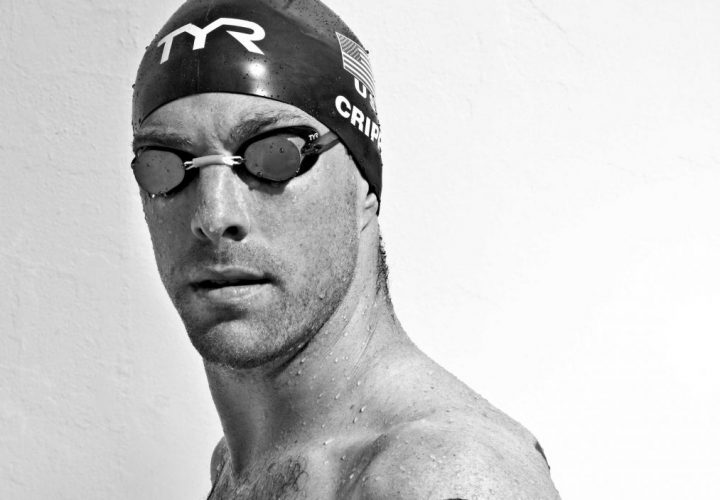 LAUSANNE – FINA has stripped the "to be confirmed" tag from the Abu Dhabi, UAE open water event that is part of its FINA 10K Marathon Swimming World Cup schedule.
The event, scheduled for March 13 just a bit more than four years after the death of Fran Crippen in a FINA open water race in Fujairah, UAE at the age of 26, has already been part of a firestorm of controversy.
Last month when FINA officially released the schedule with a potential UAE stop, USA Swimming engaged in what for all intents and purposes is a boycott of the event.
USA Swimming has been careful regarding the verbiage of a boycott for various reasons.  First and foremost, USA Swimming really can't engage in a boycott of a professional event.  If U.S. pro swimmers want to compete somewhere, USA Swimming cannot legally deny them the right to pursue wages.  What USA Swimming can and did do, however, is state that it would not be providing any support to anyone going to the competition in the UAE.
Additionally, FINA has been extremely vocal that any and all boycotts of FINA events could come with punishments as it is against FINA recommendations as stated in a recent FINA Bureau Declaration:
"The FINA Bureau makes a strong appeal to the participation of its 208 National Federations at FINA events. The strength and popularity of our Sport, Aquatics, is based on the values of Universality, Excellence, Friendship and Fair-Play. That is why FINA does not tolerate any form of political motivation to justify the non-participation in our events, as this is clearly incompatible with the FINA Rules, the Olympic Charter, the Resolution of the United Nations General Assembly and the values of Aquatic sport."
Underneath those veiled threats is the undertone of Olympic qualification. Put simply, FINA is the final arbitrator for all Aquatics qualification under the International Olympic Committee. A definitive boycott against FINA's regulations could come with some stiff punishments.
Although, it's not likely that any American open water swimmer would have attended anyway.  Every single American open water dignitary we spoke to said there was no way they would compete in the UAE.
Coincidentally, the Crippen Cup 10K event had already been planned for just two weeks later March 28 in Florida.  After the controversy broke surrounding the FINA UAE stop, efforts were made to make the Crippen Cup a financial option for any-and-all open water swimmers who elected not to compete in Abu Dhabi.
At last check, the Crippen Cup had raised enough money to offer a prize pool of $22,000, which was to be $2,000 more than would typically be on offer for a FINA 10K Marathon Swimming World Cup stop.
But, FINA has decided to triple the prize pool at the event to a hefty $60,000 including $7,000 for the first-place winner for both genders.  This is obviously an attempt to entice some people who were on the fence about which stop to attend.
In the latest update to this story, we have learned through an anonymous source that the man in charge of the meet where Fran Crippen died, Ayman Saad asked the FINA Technical Open Water Swimming Committee (TOWSC) back in September whether they could triple the prize offerings. Yes, Saad has been promoted as part of the FINA TOWSC since being the person ultimately responsible for swimmer safety at Crippen's final event.
Saad was told at that meeting that tripling the prize money would be against the rules of the FINA 10K Marathon Swimming World Cup.