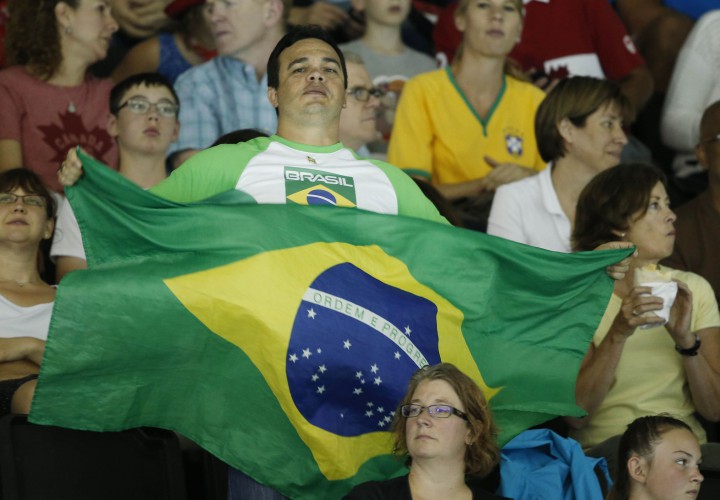 Photo Courtesy: Erich Schlegel/USA Today Sports Images
The 2018 Brazil national meet continued with some fast-paced swimming from South America's biggest clubs.
Minas' Fernando Scheffer dominated the 200 free, breaking the South American record to finish in 1:46.08. Pinheiros' Manuella Lyrio won the women's 200 free in 1:59.23.
Pinheiros has 2,042 points, while Minas has 1.717 and Unisanta has 912.
Unisanta's Gabrielle Roncatto won the 400 IM (4:45.98) while Corinthians' Brandon Almeida (who swims at South Carolina) won the men's race in in 4:16.01.
In the women's 50 fly, Daynara de Paula of SESI-SP clocked a 26.41 to win. Unisanta's Nicholas Dos Santos won the men's event in 22.97 — the No. 2 time in the world behind Ben Proud in 2018.
Former Tennessee star Kira Toussaint, swimming for Minas, won the 100 back in 1:00.94. In the men's meet, Indiana University's Gabriel Fantoni, representing Minas, won in 54.07, finishing just ahead of Guilherme Guido (54.61).