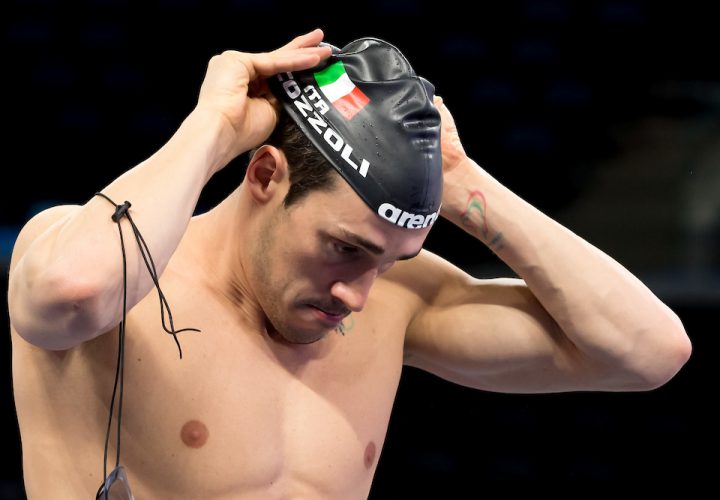 Photo Courtesy: Andrea Staccioli / Insidefoto / Deepbluemedia
After Kirill Prigoda tied Fabio Scozzoli's European record in the men's 50 breast semi-finals, Scozzoli came back just an hour later to lower the record and win a European title.
Italy's Scozzoli won the event in 25.62, six hundredths ahead of Russia's Prigoda, in 25.68. And then Prigoda was just two hundredths ahead of Great Britain's Adam Peaty, who took the bronze in 25.70.
All three men beat the previous European record, first set by Scozzoli in 2013 and then tied by Prigoda in the semi-finals.
Germany's Fabian Schwingenschlogl took fourth in 25.99, followed by Belarus' Ilya Shymanovich (26.02), Slovenia's Peter John Stevens (26.11), Turkey's Huseyin Emre Sakci (26.19) and Italy's Nicolo Martinenghi (26.48).