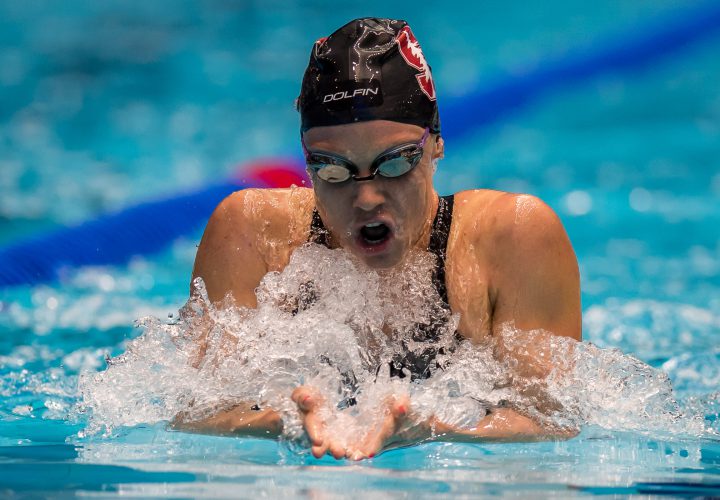 Photo Courtesy: Peter H. Bick
Ella Eastin appeared to touch second in the women's 400 IM at U.S. Nationals in Indianapolis, but she was disqualified for "swimming more than a quarter of the race in a style of backstroke."
That indicates a violation of the so-called "Lochte rule," which was instituted after the 2015 World Championships when Ryan Lochte began kicking on his back while swimming freestyle. It was determined that in any IM or medley relay event, a swimmer cannot come off the wall past vertical (i.e., closer to back down) on freestyle legs.
Bethany Galat, who is already on the World Champs team as the second-place finisher in the women's 200 breast, was also DQ'ed in the 400 IM final for a similar rules violation.
After both DQs were announced, the crowd at the IUPUI Natatorium boo'ed the calls as Stanford women's coach Greg Meehan made his way to the officials table to protest.
UPDATE: A total of four swimmers were DQed in 400 IM finals for violations of the same rule. Along with Eastin and Galat, Kathryn Painter was DQed in the women's B-final and Brennan Balogh in the men's B-final.