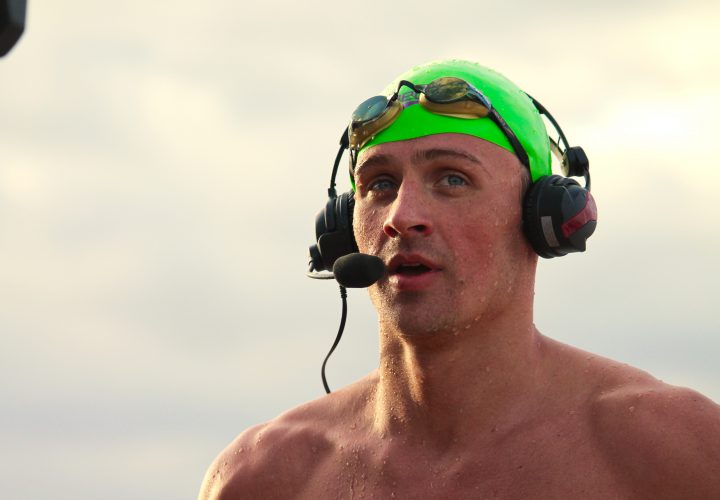 Photo Courtesy: Kara Sekenski
Brazilian Judge Keyla Blanc De Cnop has issued a search and seizure warrant for two of the four U.S. Olympic swimmers who were robbed at gunpoint following the conclusion of Olympic swimming competition early Sunday morning.
Blanc De Cnop, a memeber of the Rio Justice tribunal of the Special Court of the Fan and Major Events, has ordered search warrants for both Ryan Lochte and Jimmy Feigen, including the seizure of their passports. The two are part of an investigation into "an alleged robbery that reportedly happened in the early hours of Sunday."
Lochte, Feigen, Gunnar Bentz, and Jack Conger were robbed at gunpoint after leaving the France House early Sunday morning when their cab, heading towards the Olympic Village, was stopped by individuals dressed as police officers.
Police officials visited the Olympic Village earlier today to ask further questions about the robbery, but Lochte and the other athletes had already left to travel back to the United States.
USOC spokesman Patrick Sandusky told CNN, "There was no effort to detain anyone, but police did have further questions this a.m. It is a matter for our consulate and US Citizen Services, and we will continue to cooperate with all involved."
The heightened interest in further questioning the U.S. Olympic swimmers comes after a video obtained by the Daily Mail surfaced showing the swimmers walking into the Village looking "relatively relaxed" and supposedly in "possession of high-value items that might be expected to have been taken in an armed robbery." (CNN noted that they are unable to authenticate said video).
CNN reached out to Jeff Ostrow, Lochte's attorney, who confirmed that Lochte was back in the U.S. and "would not turn himself in if police in Brazil issued a warrant for him."
After the robbery Lochte gave statements on the robbery to the Rio tourist police, the FBI, the State Department, as well as, the USOC security team. Ostrow continued by stating that, "we stand by what he [Lochte] provided in that interview and signed off on."
Read the full CNN report here.