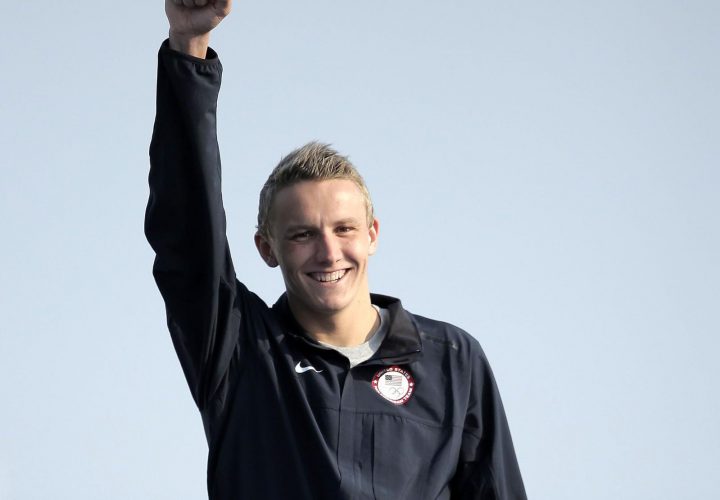 Photo Courtesy: Erich Schlegel/USA Today Sports Images
The 2017 Open Water Championships concluded with a tight finish between David Heron and Andrew Gemmell in the men's 5K race.
Heron, representing Tennessee, jumped to an early lead in the men's 5K and never looked back. Gemmell, representing Nation's Capital, closed in on him and challenged him towards the finish, but at the touch it was Heron with a time of 57:25.8. Gemmell settled for second and a time of 57:26.1.
Canada's Eric Hedlin picked up a close fifth place finish with a time of 57:29.0, followed by Taylor Abbott of Tennessee Aquatics. Abbott stopped the clock at a time of 57:35.3 for sixth.
Michael Brinegar of Mission Viejo and Chip Peterson of North Carolina Aquatic Club rounded out the top eight finishers with times of 57:38.0 and 57:39.5 respectively.