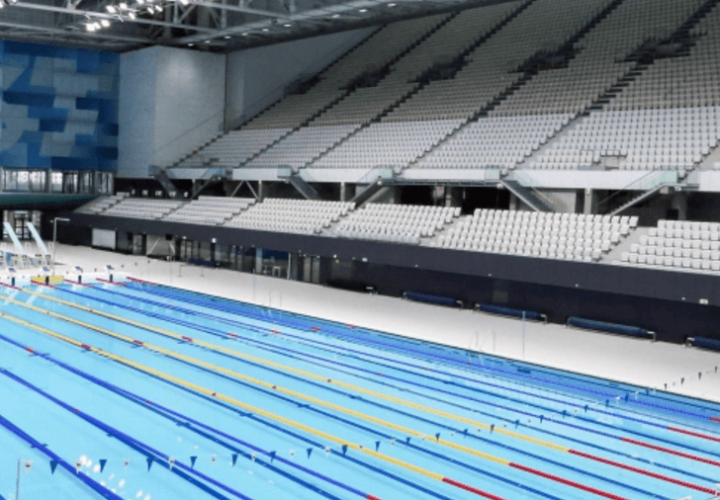 Editorial Coverage provided by

Representatives from FINA and several top Hungarian swimmers today gathered at the arena that will host this summer's World Championships in Budapest—now officially dubbed the Danube Arena.
According to a release from FINA, the facility is not ready for a grand opening, but the competition pool and warm-up pool are both open to swimmers for practice. The swimming events for the World Championships will be held in that pool from July 23 to July 30.
In a ceremony with FINA Executive Director Cornel Marculescu and Viktor Orban both present, Budapest mayor Istvan Tarlos gave the arena's keys to Olympic gold medalist Katinka Hosszu. Hosszu and fellow Hungarian swimming greats Laszlo Cseh, Daniel Gyurta and Peter Bernek all swam in the pool briefly.
Government commissioner Balazs Furjes explained that his group had delivered the promised facility ahead of schedule.
"However, we proved once more, that international federations could rely on us, Hungarians, as we are keeping our promises. Few would have believed last May, when we laid down the cornerstone here, that we would be ready on time, or now let me say, two months before the deadline set, while keeping the cost plans."
Marculescu heaped praise upon the facility as an ideal venue for FINA's biannual showcase.
"I've never witnessed something similar in the past, to deliver a construction like this on such a short term. To tell the truth, when I'm here, I don't feel I'm in a swimming pool. This place is much more than just a pool. It's a masterpiece, a perfect setting for the World Championships in the summer."
Read the full post from FINA here.