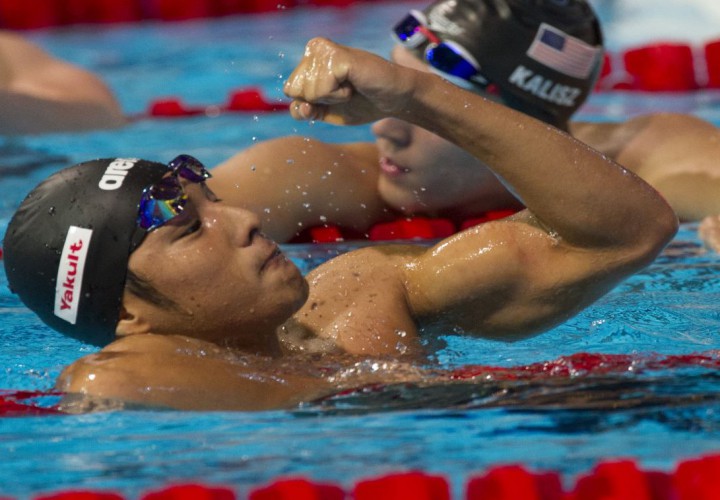 Photo Courtesy: Joao Marc Bosch
Editorial content for the 2017 Arena Pro Swim Series Austin is sponsored by Arena. Visit ArenaUSA.com for more information on our sponsor. For full Swimming World coverage, check out our event coverage page.
Men's 200 IM
The men's 200 IM final was highlighted by a tight battle between U.S. Olympian Josh Prenot and Japanese Olympian Daiya Seto. Both Olympians exchanged the lead as they flexed their stroke strengths. Seto originally pulled ahead with a strong back leg, but Prenot covered some distance in the breast leg to catch up and pull ahead.
The two dueled throughout the remaining 50-meters, but at the finish it was Seto stopping the clock at a 1:58.77 over Prenot's 1:58.95.
Michael Andrew of Race Pace Club entered the finals session as the top seed, but slipped to third with a final time of 2:01.96. Andrew was followed to the wall by a tie between Great Britain's Martyn Walton and NC State's Soeren Dahl. The two delivered matching times of 2:02.84 for fourth.
Japan's Yuki Kobori (2:05.54), Mason Manta Rays' Jake Foster (2:06.53), and Chena Swim Club's James Dergousoff (2:07.14) completed the finals heat.