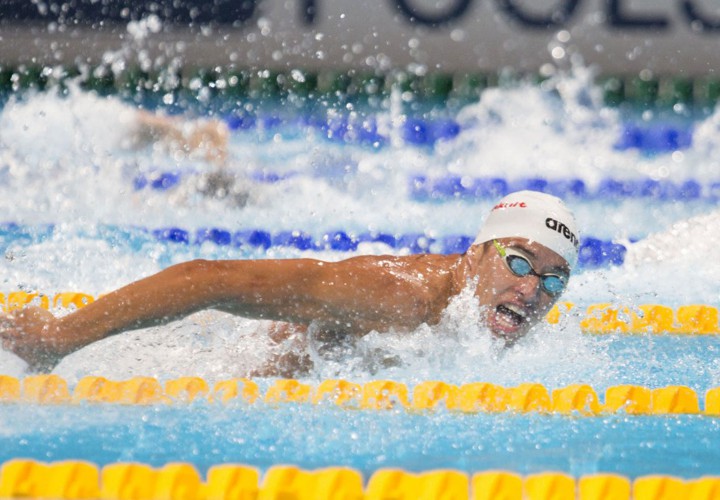 Photo Courtesy:Joao Marc Bosch
As part of its Human to Hero series, CNN has shined the light on competitive swimming with a feature on South African Olympic gold medalist Chad le Clos.  CNN details the time that le Clos shocked the swimming world with a win against Michael Phelps in the 200 fly at the 2012 London Olympics.
"My dream was always to swim like Michael Phelps so when I raced against him in the final it was actually a crazy feeling," le Clos tells CNN's Human to Hero series.
"When I touched at 150 (meters) I think I was 1.5 meters behind him. When I turned I actually looked at him underwater and I thought I was him — I know it sounds absolutely crazy, but I saw myself as him going past someone else."
"I remembered how he used to come off the last turn and, you know, smoke everyone … I thought, he's done this for so many years and I remembered that when I was swimming. I don't know what it was but it was magical."
Le Clos, who hasn't seen much competition in his best strokes since ascending the throne in 2012, hopes for an Olympic rematch with Phelps at the 2016 Rio Olympics.
"I really, really hope that he and his team decide to swim in Rio, I really believe it will be great," le Clos said. "It's added motivation for me … with Michael back, it's really sparked my fire, so to speak. I don't think he will be worse in Rio, I think he'll be back where he wants to be. He's a champion in all respects but I believe I can beat him again."