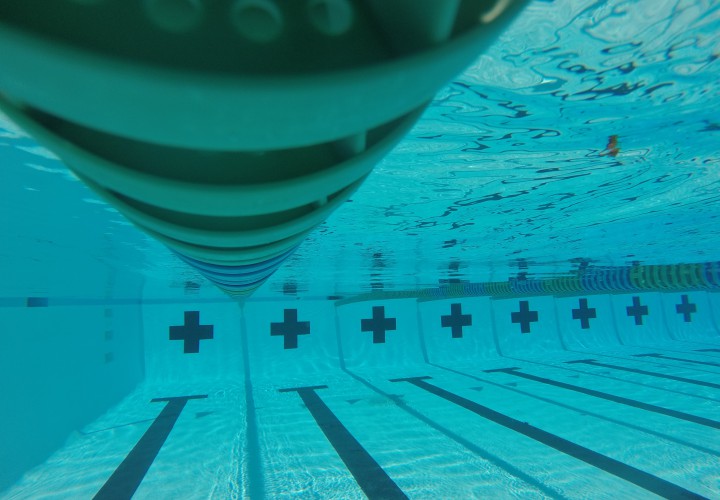 Photo Courtesy: Cathleen Pruden
Clive Rushton, who competed for Britain in the 100-meter backstroke at the 1972 Olympic Games in Munich, has died from cancer at the age of 69. The British Swim Coaches Association announced the news via Twitter on the morning of June 12.
After discovering a tumor in his neck in December, Rushton has since been battling through chemotherapy and documenting his journey in his blog: Mister Clive. While the British swimming world mourns Rushton's death, his impact has reached far more people than this as he has coached in many countries including Canada, Greece, India, New Zealand, Indonesia and more.
Rushton promoted simplicity, hard work and widespread knowledge throughout the sport of swimming. More specifically, he did significant work in India, encouraging the growth of the sport across the country.
"In a country like India, which has a number of good pools spread around, it is very important that even the knowledge is widespread," Rushton said. "These are things that should be made available to the coaches and swimmers wherever they are…There are a lot of things to do because of where India is today on the swimming charts. It would not happen overnight, but in another six to eight years, you can probably see a systemic change in the way the sport is run in this country."
It is this optimism and concern for the well-being of the sport that has many people across the globe expressing their regrets:
"RIP Clive Rushton. Few people in swimming coaching deserve true legendary status. Here was a man who rightly warranted & achieved just that" – Jon Rudd, Ireland National Performance Director for Swimming & Diving

"Enormously sad news from the British Swimming world, coach Clive Rushton finally looses his battle with cancer. RIP Clive." – Andy Jameson, British Bronze Medalist, Seoul 1988

"So sorry to hear this news. Thoughts are with you. Clive was always a major inspiration and mentor for me." – Ian Wright, Elite Performance Coach, City of Glasgow Swim Team
Rushton's son, Tom Rushton, who currently coaches in Canada with Mary-Sophie Harvey, is grateful for the support provided by the swimming community throughout his father's journey. You can read an obituary for Clive Rushton by Craig Lord over on SwimVortex.com.