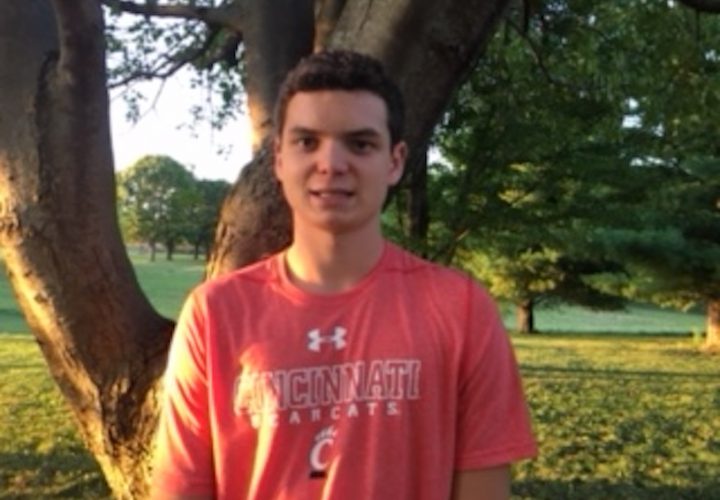 Photo Courtesy: Dalton Lillibridge
Agon is the proud sponsor of all high school coverage (recruiting, results, state championships, etc.) on SwimmingWorld.com. For more information about Agon, visit their website AgonSwim.com.
To report a college commitment, email HS@swimmingworld.com. Join Swimming World's Watch List
NEW COMMIT: The University of Cincinnati has received a verbal commitment from Dalton Lillibridge, a breaststroker from Ames Cyclone Aquatics Club. He's a senior at Ames Senior High School. At the 2017 Iowa Boys High School State Championship, Lillibridge finished third in the 200 IM in his lifetime best time. He also won the 100 breaststroke and swam the breaststroke leg of the team's third place 200 medley relay.
Lillibridge's best times include:
200 Breast 2:04.34
100 Breast 57.15
200 IM 1:53.62
400 IM 4:01.47
He shared with Swimming World,
"It has always been a dream of mine to compete at the D1 level in college, with the help of my family, friends, and coaches I have been able to make that dream a reality. I am excited to announce that I verbally committed to swim for the University of Cincinnati in the fall of 2018. GO BEARCATS!"
At the 2017 American Athletic Conference Championship Lilliibridge would have been in the 100 breaststroke B final. Runner up Zachary Hostoff will be a senior when Lillibridge arrives next fall. If he swam the 400 IM on day three he also would have been in the B final there, just ahead of Cincinnati's Tyler Jones, who will overlap with Lillibridge for two years.