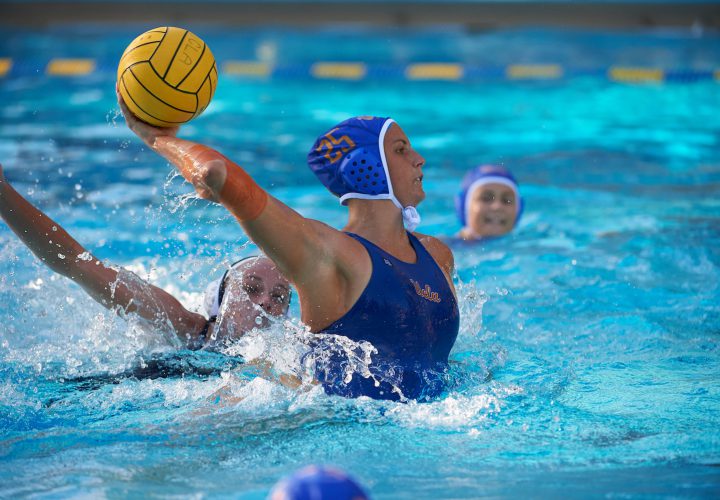 UCLA's Bronte Halligan. Photo Courtesy: Don Liebig / UCLA Athletics
By Michael Randazzo, Swimming World Contributor
If UCLA is to capture its first NCAA women's water polo title since Adam Krikorian left in 2009, it will be due to the efforts of players like Bronte Halligan. The sophomore from Sydney, Australia is a proven commodity as a member of the Stingers, the Australian national women's water polo team. But after a devastating one-goal loss to Stanford in the 2017 NCAA championship, Halligan and her Bruin teammates are still searching for their signature moment in American varsity polo.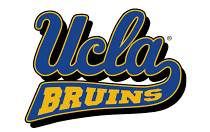 Born into a family of Australian athletic royalty—her father Daryl was a star goal-kicker in the National Rugby League while Halligan's sister Devon is a former Surf Life Saving world champion—but it's Bronte who has the best chance at reaching the sporting world's highest pinnacle: the Olympics. A member of the Australian team who represented her country in the past two FINA World Water Polo Championships, she was the last cut from the Stingers' squad that finished sixth in the 2016 Rio Olympics.
But Australia's loss has decidedly been UCLA's gain; in her second year in Westwood, Halligan has notched 17 goals and 20 assists for Adam Wright's 4th ranked Bruins (16-2). In a recent interview with Swimming World on the pool deck of the Spieker Aquatics Center, Halligan spoke of her childhood playing netball and polo on Sydney's northern beaches, the influence of her family on her sporting pursuits, and how the impact of a new coach could finally get the Bruins past arch-rival Stanford and a record eighth NCAA title.
– How did you get involved with water polo?
I grew up playing a lot of different sports. Given the sporting background of my dad, sports were always in my family. We all were good at any water sport; we did swimming and stuff like that, including netball, which is a big sport in Australia.
When I was 11 years old, my mom took me to my first water polo tryout. I threw a tantrum – I didn't want to get in the water because I was late coming from another practice. She picked me up and threw me into the pool. From that day forward I've played water polo.
When I was 14 I had a big decision to make; water polo or netball. I picked water polo.
I've had some big influences I water polo. I grew up on the northern beaches in Sydney, which has placed three Olympians in the last two teams. We definitely do have talent down there, it's a big sporting community.
Hannah Buckling was my idol growing up—she's a good friend of mine now—and also Holly Lincoln-Smith. I was fortunate to play for the Stingers in two world championships with her and I played with Holly for one. They both came from my club and I watched them as I grew up. They nurtured me and pushed me through the sport. Hannah also came over to the States and played for USC, so I wanted to follow in her footsteps.
– How did your father's success in his sport influence your pursuit of water polo?
It's been awesome having a dad who was a professional athlete. You can't get better guidance than that as a child. It helped that it wasn't the same [sport]; it would drive me insane if my dad were in this sport! To this day he still wants to put his two cents in.
He retired when I was four, so I don't remember much of his playing. But I do remember sitting in the cockpit with the cheerleaders and going to games wearing a little jersey that said "Dad" on the back with his number.
It's been a super awesome experience having him guide me through different sporting events and specific wins and losses. At the 2016 Rio selections I was unfortunate to miss out. The first person I turned to was my dad. I got a phone call from the coach; he said it's unfortunate we're not taking you. We'll take you as first reserve if you want to. It's your decision. And then my dad pulled me aside and said: Let's go for a walk. He talked me through the time he missed out on his world cup team, which was the biggest competition for him.
That was a defining moment in his career in rugby; that was the year he changed codes from rugby union to rugby league. To this day he's made a bigger name in league than he ever would have in union.
He told me: "Yes it's gonna hurt. But it's how you move forward from this that matters."
– You ended up in America, playing for UCLA, 7,500 miles away from home.
I graduated high school in 2014. I had planned to come here in 2015. I had been talking to the [UCLA] coaches, and my Australian national team coach said the best chance for you to make the Olympic games is for you to stay in Australia and train full time.
That's my dream; that's why I'm in the sport. I stayed in Australia and trained full time. I thought about going to university back home but I didn't know what I wanted to do yet and I was only 18. I was happy to just hang out, train, work and go home to my mom and dad.
Whether I made the Olympic squad or not I knew that I wanted to get out of Australian water polo. I'd been in it for so long—from 12 until 19. I wanted to go and explore the world and get my degree in one of the best colleges in the world.
– Any regrets about that decision two years into your career in Westwood?
It's probably been the best thing I've done. I miss my family a lot and it's hard to be away from them. But, having a dad who played and coached professional rugby and who was in and out of home for most of our childhood because that's the way he earned his money, my family is so used to being away.
When I made the decision to come East my family was excited. They've come to visit me, and coming here, I hadn't studied for two years because I graduated and trained full-time, but I love studying. It makes me excited that I can pursue something outside of water polo.
– How does coming to America prepare you for wherever your future takes you?
My life will point back to Australia. I definitely want to move home, but I don't know when that will be. I want to take as many opportunities as I can within the sport of water polo for as long as I can. I will consider maybe going to Europe to play a year or two after I finish my career here. I hopefully will have one Olympics under my belt by then.
Everyone always says you will be in the sport for so long, but I do want to pursue nursing. That's also what was awesome about having my dad and mom so supportive. Yes, they pushed me to do all my sports and achieve everything I can, but at the same time they're always pushing us outside of sports as well. My older sister was a professional athlete for a while. She's about to graduate with a civil engineering degree.
My baby sister just got into Harvard, so she's going to play in the water polo program there. She spoke to a few schools, including Stanford, even [UCLA], but she didn't want to come where I was. The youngest of four she wanted to strike out on her own.
– You're chasing your Olympic dreams and are now a big part of Australian polo's future.
My Olympic dream started when I was eight years old. Me and mom were watching the 2004 Olympics in Athens and my mom said: "Which of you kids is going to take me to the Olympics?!" I didn't even know about water polo then but I turned around and said: "Mom, I'm going to be the kid to take you to the Olympics."
Everyone asked: What's your Olympic sport? I didn't think about that at the time. I fell in love with water polo before I even knew it was an Olympic sport.
Last year in Budapest, World Championships in 2017 with the Stingers, and that was awesome because we've had a lot of girls retire. It's my turn now to step up and play bigger minutes.
Nothing beats playing on Margaret Island—Polo Island, famous around the world—Budapest, the capital of water polo in the world. Whether I was playing in the round games or the quarterfinals, every minute was so special—even going to watch the games.
That experience does drive me to keep going. We didn't get a great result—we're a really young team—we have a new coach and I'm excited for the future of the Aussie Stingers because we can push boundaries now, especially with the change that's coming with 11 players.
– Americans that you play with as teammates in UCLA become opponents when you face them in international play?
NCAA women's water polo is the strongest league in the world at the moment for anyone our age. It's where you've got the Olympic gold medalist team, and you want to follow that team to the league. We've got a lot of different international players here in the league, and then playing with people like Rachel Fattal and Maddie Musselman and living with them day-in-day out and going to college with them.
It's funny going back and playing them in international competition. But, when your suits are on, your country's colors are on your back and the whistle's blown it's, no more friendship. None of that. You're completely, 100% for your team. When the whistle blows at the end of the game it's shake hands, give each other a hug, and get back to normal.
The first time after last season, the women played in China in the FINA World Water Polo League Super Finals and our first game up against the U.S.—two minutes in—I cracked Maddie's nose in four places, purely on accident. She knew exactly when that happened [that] I would never hurt her intentionally. It was a bad turn and my foot hit her face. But, she's good now, and we're still friends. We can still rumble with each other in the water.
– UCLA women's water polo is under new management; how has the transition been to Coach Wright?
Obviously last year was a really disappointing loss. Anyone would have looked at that team on paper and said we should have taken [the NCAA title] home. But, that's the way sport works; someone's gotta win and someone's got lose. I was sorry to see the shirt seniors go without a national championship—they definitely deserved it.
We come from UCLA water polo royalty—Kelly Rulon and all that—and coming from the history you just want to make them all proud of you. So when you look back on the season last year it's disappointing. It was a tough loss but I think we've moved on.
It was disappointing to see Coach [Brandon] Brooks go and Molly Cahill, the assistant coach, but I think it was a good decision by UCLA Athletics. Adam is a fantastic coach—one of the best I've ever had. He's so knowledgeable within the game, and having played at such a high level for so long.
He makes sure that everything is done to the best of your ability and expect nothing less than the utmost perfection. He pushes us day-in and day-out.
We have a lot of inexperience on the team but that's not a bad thing—it's been awesome. We've seen girls cone out of their shells and step up.
I'm excited to see where Adam can take us. He just took the men to an NCAA title last year. We all witnessed that first-hand. We all had goosebumps because that was our coach.
I'm not saying that because Adam's here we're going to win, but he's going to push us to be better.
– Standing in the way of everyone's NCAA dreams is Stanford.
Stanford's got a lot of hype around them as a team, they've got a lot of confidence, which is amazing. They may drop a game here and there but their confidence will always pick them up.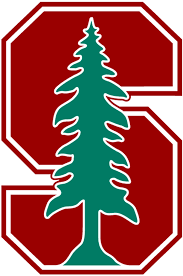 In saying that, it's always easier to take someone out when they're at the top. They've got a long way to fall, and I'm confident we can do it if we play to our structures—sound water polo that is everything with a purpose.
They're a high-risk, high reward team who currently are gambling big but they're getting paid for it.
We won't win games against them 10-12; we'll win games 5-4. We want to slow them down and make sure we do everything right.