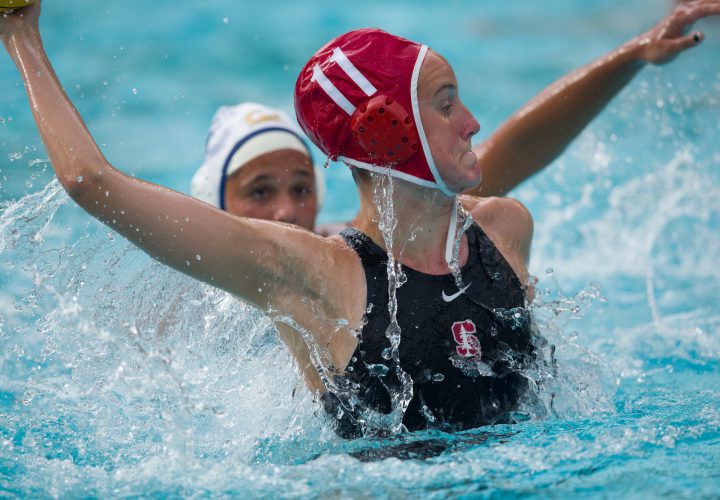 Stanford's Makenzie Fischer. Photo Courtesy: Catharyn Hayne
By Michael Randazzo, Swimming World Contributor
LOS ANGELES, CA. On paper, it appeared to be a perfect match-up of long-standing rivals. Stanford women's water polo, its roster stocked with All-Americans and U.S. National Team members, against Cal, a squad rich with accomplished international players, including two Olympians and two national team players.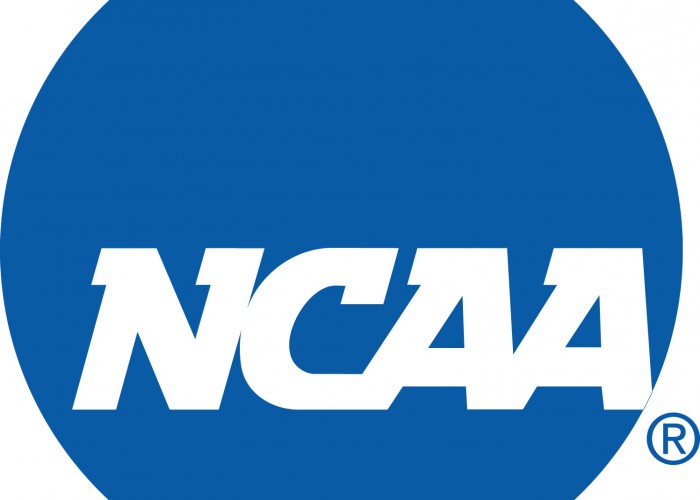 Adding to the intensity of a rivalry between two schools situated across the San Francisco Bay from each other is a recent coaching change; the arrival in Berkeley two years ago of Coralie Simmons. Simmons has motivated her players to aim for that most rarified height of the sport in America: an NCAA title. This is territory upon which no female Golden Bear has trod—the Cal men have won a record 14 NCAA titled. The women's side, for all intents, been monopolized by the Cardinal who have competed in the last eight championship finals, winning five.
Actually, make that nine straight NCAA finals that Stanford (20-3) has qualified for. Head Coach John Tanner's charges withstood a late Cal (20-6) rally to knock off the Golden Bears by a score of 11-7 and book a date today with top-seed USC in the championship match of the 2018 NCAA Women's Water Polo Tournament.
"We took advantage of our opportunities early to open up a lead," Tanner said about a fast start that saw the Cardinal jump to a 6-2 lead at the half. "Things got a little dicey along the way but a team that has this much talent in all areas of the pool and all phases of the game isn't going to be denied for 32 minutes."
Leading the charge for second-seeded Stanford—as she has all season—was Olympian Makenzie Fischer (Rio Games). Finishing the day with four goals to pad her team leading total to 67, the super sophomore, came up big when her team needed her most. With the Golden Bears desperate for a score to narrow a three-goal deficit, she struck for an incredible seeing-eye goal midway through the third period that goalie Madison Tagg (10 saves) simply couldn't handle, restoring a four-goal Stanford lead.
Cal, with inspiration from Simmons, still had one last run left. Dora Antal—a two-time Olympian for Hungary (2012, 2016)—scored off of an ordinary foul cut her team's deficit to three. Emma Wright's lob over Stanford goalie Julia Hermann (15 saves) again narrowed the deficit to three, and—following Jordan Raney's fourth goal of the game, tying her career high—Cal's Carla Carrega found space in front of the Cardinal cage, hitting for goals on consecutive possessions to cut Stanford's lead to 9-7.
"Battling back was about getting better looks at the cage, taking a little more time and attention to detail on our 6-on-5," Simmons explained.
But that provided a moment for Kat Klass, another of a seemingly endless string of Stanford stars, to step up, handcuffing Tagg with a wicked skip shot to give the Cardinal an insurmountable three-goal lead with two minutes left in the match.
"This is a group of incredibly responsible, determined, competitive women and they have prepared themselves for just those kinds of moments," their coach said. "They've risen to those challenges throughout their careers. I know people in the stands get all excited about it, but these guys are remarkably calm—you saw that with Kat Klass' goal to put us back up 10-7 was huge," he added.
For the depleted Golden Bears, whose efforts to overcome and early four-goal deficit ultimately proved futile, there was a sense of disappointment but also tremendous pride in what had been accomplished in a season that saw Cal hold the country's top-ranking for the first time since 2000.
"It's a shame that we came up short," said Kacey Avalos, a Cal attacker now in her fourth year at Berkeley. "I'm really proud of all the work we put in all season and the foundation we've laid for the future and for teams to come.
"Creating that culture, of the team we have right now, is really important for our program. Establishing that with Cora has been an honor."