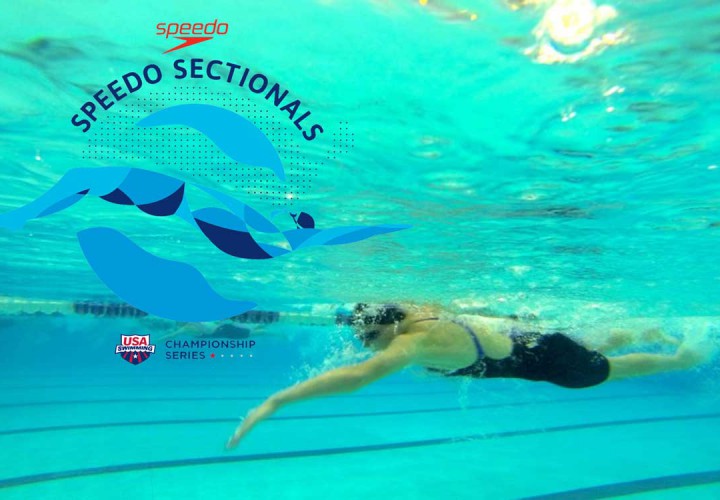 By Cathleen Pruden, Swimming World College Intern
Long course Speedo Sectional swimming began in Buffalo this evening with timed finals of the women's 800 freestyle and the men's 1500 freestyle. One swimmer has already punched her ticket to Olympic Trials in Omaha through the first night of action!
Matea Samardzic of Scarlet Aquatics won the 800 freestyle in a time of 8:49.13. The 21 year old dropped seven seconds to just clear the Olympic Trials cut of 8:49.99. Second place went to Natalie Ward of Berkeley Aquatics in a time of 8:55.01, a two second drop for the 17 year old. Victor Swim Club's Makayla Sargent rounded out the top three in an 8:55.19. She dropped 12 seconds in that swim. Samardzic and Sargent were both out quickly, in times of 4:21.64 and 4:21.13. Samardzic swam a stronger back half, including a pair of 1:06s in the final two one hundreds to close out the swim, and propel her to the Trials cut.
Wilton YMCA Wahoo's Robert Giller was first to the wall in the 1500 freestyle. The 16 year old stopped the clock at 16:04.88, well ahead of the field. Aaron Glas of Asphalt Green finished second in 16:16.12. Kristian Hansen of Upper Valley Aquatics was just behind, touching in 16:17.03 seconds.
Swimming continues tomorrow morning at 9 AM with prelims of the 200 freestyle, 100 breaststroke, 100 butterfly, 400 IM, and 800 freestyle relay. Finals will start at 6 PM.
Full results available on Meet Mobile: "2016 EZ Northern Region Speedo Sectional Meet"