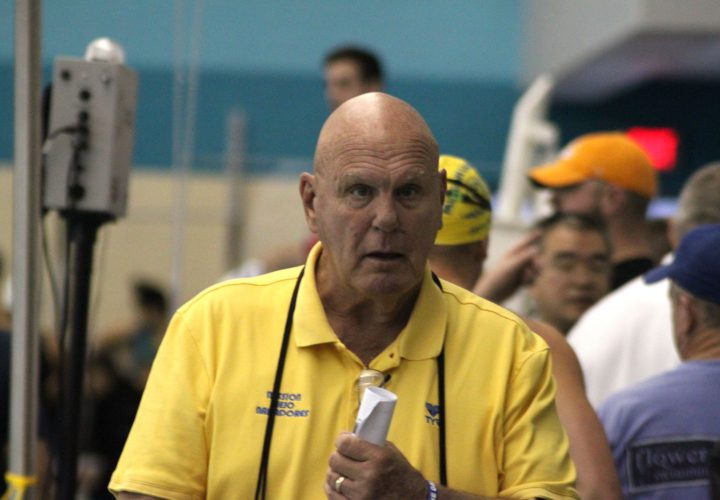 Photo Courtesy: Andy Ringgold/Aringo
Bill Rose, Head Coach of the Mission Viejo Nadadores, will retire in December 2017, according to The Orange County Register.
Rose has been with Mission Viejo since 1992. During that time he has had great success with open water swimmers, coaching Chloe Sutton, Fran Crippen, and Ashley Twitchel.
Tom Shields, Katie McLaughlin, and Grant Shoults, have also swum under his guidance at Mission Viejo.
He has had an illustrious career. In 2004 he was inducted into the American Swimming Coaches Hall of Fame. In 2013 and 2014 Rose was honored as the Southern California Swimming Coach of the Year.
Before taking his current post, Rose held a number of other high profile coaching positions, including a Pan Pacs coach, U.S. national team coach, and head open water Olympic coach. Additionally, he was a staff member for World Championships and World University Games. He has also taken other coaching roles with the teams from Mexico, the Philippines, and Canada.
His wife, Siga, is retiring this summer. The 73 year old said, "It's probably best that I spend some quality time with my grandkids and my wife. It's been a great ride, but I've got to remind myself, it's not over yet."
A year ago Rose was featured in Swimming World's Lessons with the Legends.
Full Orange County Register report here.