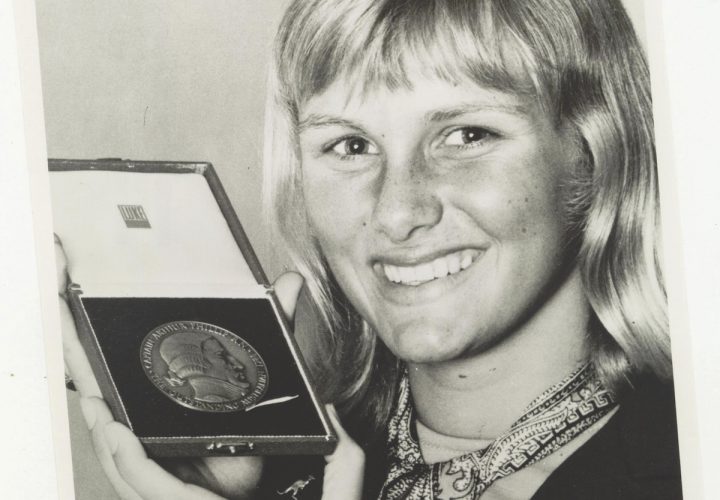 Photo Courtesy: Swimming World Archives
Renowned Australian Olympian Shane Gould is slated to appear on the newest season of Australian Survivor, a spinoff of the American reality tv series, according to The Sydney Morning Herald.
At the age of 61, Gould will be the oldest competitor on the show, but she may have a home field advantage as the show will be filmed in Fiji, where Gould lived for several years as a child.
She explained to The Sydney Morning Herald,
"I was a free-range kid, we went out snorkelling, swam in rivers and creeks and at beaches, climbed trees, roamed around in cyclones, ate coconuts and mangoes. It was a fabulous tropical childhood and in some ways coming here to be on Survivor is like reliving that."
While she won't be paid for being on the show, there is a $500,000 cash prize available for the winner. Gould, still competitive by nature, has already explained how she would spend it.
"I'd like to build my dream sustainable cottage. And I'd like to put some money aside for my grandchildren's tertiary education." 
The third and newest season of Australian Survivor will be the first themed season for the Australian spin-off as  "Champions v Competitors." The premise is that "champions of public life" will go up against "everyday Aussies" for the grand prize of $500,000.
Gould enjoyed a short but immensely successful career as a swimmer, collecting a whopping five medals at the 1972 Munich Olympics (3 gold, 1 silver & 1 bronze) at the age of 17. She also is the only person (male or female) to hold each of the World Records from the 100-meter to the 1500-meter freestyle, as well as the 200-meter IM, all at once. Her World Record reign lasted from December 12, 1971 to September 1, 1972.
She was named Swimming World's World Swimmer of the Year twice (1971 & 1972) and was inducted into the International Swimming Hall of Fame (ISHOF) as an "Honor Swimmer" in 1977.
Her career, however, was short-lived as she retired at the age of 18.
The Sydney Morning Herald contributed to this report.