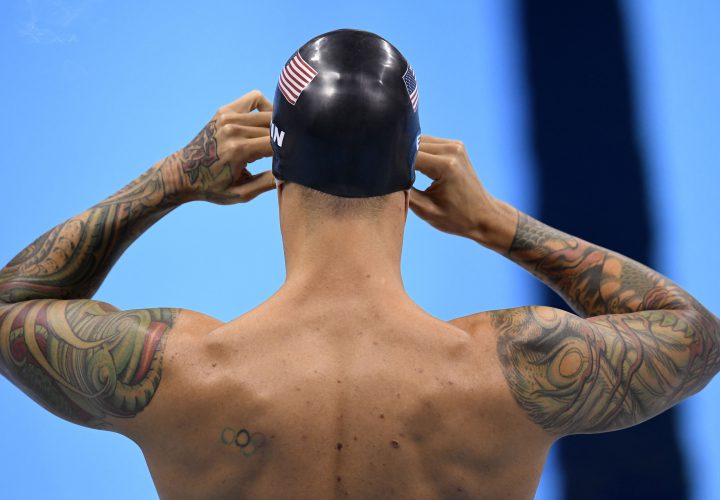 Photo Courtesy: Robert Hanashiro-USA TODAY Sports
2016 and 2000 Olympic gold medalist Anthony Ervin was named event ambassador for the 10th Airtel Delhi Half Marathon scheduled for November 19. This will be Ervin's first trip to India.
"I am honored to be part of the Airtel Delhi Half Marathon 2017 as the event ambassador," Ervin said. "I look forward to experiencing the excitement and energy first hand and also to engage the runners and motivate them."
One of the representatives from one of the promoters, Vivek Singh of Procam International said they chose Ervin because they pick an international sportsperson every year that is an "inspiration to all our participants." Ervin became the oldest individual Olympic swimming gold medalist when he won the 50 free at the Rio Olympics in 2016. Ervin defended his title he won in 2000 when he tied with Gary Hall, Jr.
Ervin is uniquely the youngest and the oldest Olympic champion in the men's 50 free. Ervin was 19 in 2000 and 35 in 2016 when he won his Olympic gold medals.
IANS, a newswire in India contributed to this report.