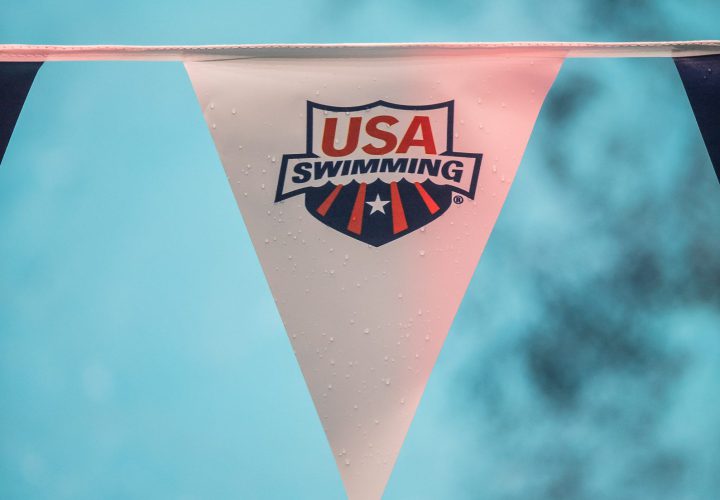 Photo Courtesy: Peter H. Bick
Editorial content for the 2017 Arena Pro Swim Series Indy is sponsored by Arena. Visit ArenaUSA.com for more information on our sponsor. For full Swimming World coverage, check out our event coverage page.
Plymouth Whitemarsh's Andrew Abruzzo has been a consistent presence in finals all weekend in Indianapolis, but he won his first event of the meet in the men's 1500 free, winning a battle with Great Britain's Tom Derbyshire and touching the wall in 15:13.95. The time moves the 18-year-old to eighth in the world rankings this year.
Derbyshire took second in 15:15.59, and he was followed by British teammates Stephen Milne (15:20.01) and Timothy Shuttleworth (15:22.08).
Mission Viejo's Michael Brinegar finished fifth in 15:270, followed by Scarlet's Johannes Calloni (15:31.26), Badger's Zane Grothe (15:37.52) and Alexander Katelnikoff (15:41.58).