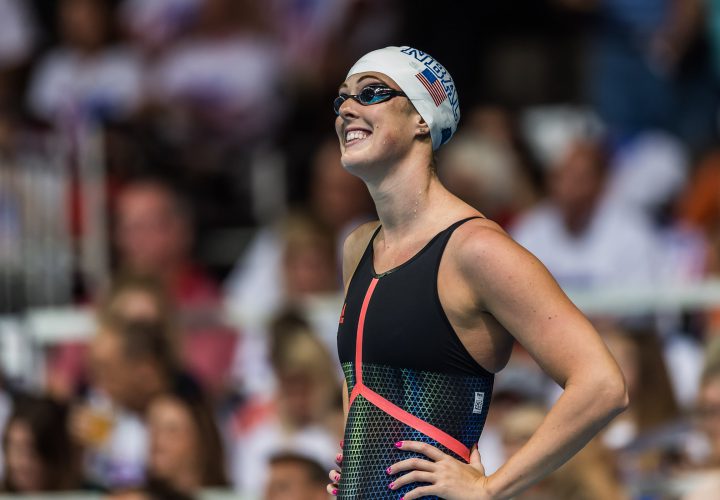 Photo Courtesy: Peter H. Bick
Allison Schmitt has not competed since winning Olympic gold last year in Rio as part of the U.S. women's 800 free relay team, but one of her good friends, 23-time Olympic gold medalist Michael Phelps, hinted Monday that a comeback may be in store for her.
Phelps posted two photos to his Instagram page of Schmitt at Mona Plummer Aquatic Center in Tempe, Ariz., where Bob Bowman, Phelps' and Schmitt's longtime coach, is the head coach. Schmitt currently lives with Phelps and his family in Scottsdale and is in graduate school at ASU.
However, Bowman told Swimming World in an email that "at this time," there was "nothing to report." Schmitt, however, never officially retired from competition after the Olympics, so she has left the door open for a return.