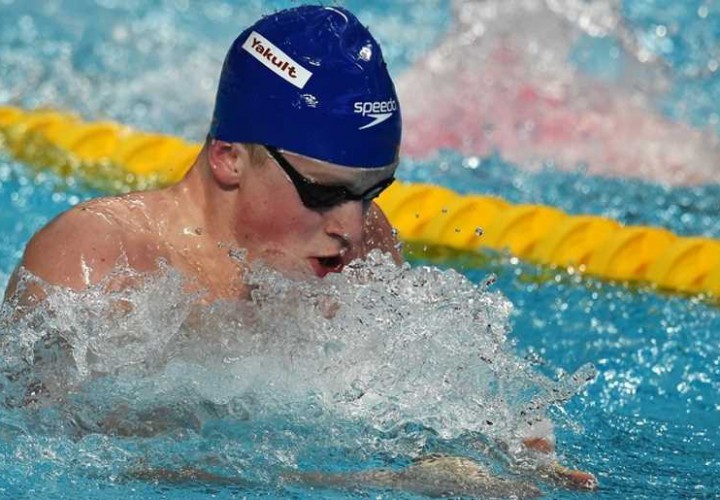 Photo Courtesy: R-Sport / MIA Rossiya Segodnya
With the 2016 British National Championships in Glasgow doubling as the country's Olympic Trials, it comes as no surprise that most swimmers are fully shaved and tapered. After swimming the final of the men's 100-meter breaststroke, however, the two-time national champion Adam Peaty noted that he wasn't fully tapered for the swim.
While talking to British Swimming Peaty discussed that there's more than just an Olympic gold medal on the line, the 21-year-old Brit just wants to "give it the best I can get out of it and I know 57.9 isn't my best. When I went that first 57.9 it just didn't feel complete."
Currently sitting atop the world rankings for 2016, Peaty's 58.41 is the only sub-59 100 breast and automatically qualified him for the Rio Games.
Watch the full video interview here: