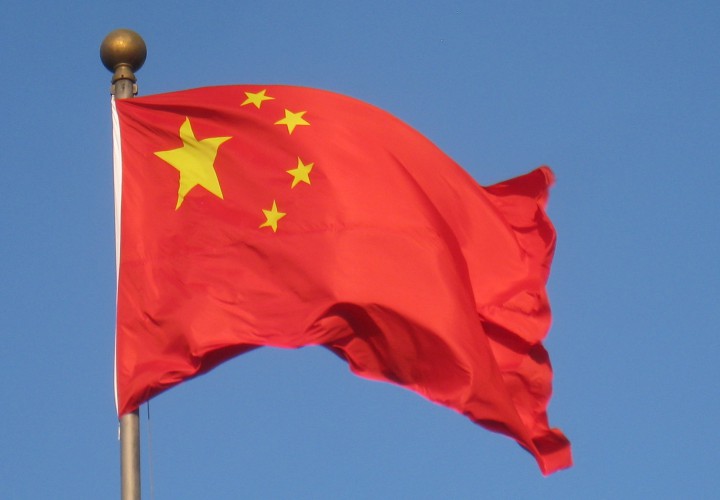 By Bryan Gu, Swimming World Intern.
It is undeniable that Chinese Swimming has seen a tremendous amount of success internationally. This success is led by a large group of young talent, consisting of familiar names such as Xu Jiayu and Fu Yanhui, and one that continues to grow as more swimmers, such as Li Bingjie and Wang Yichun, begin to step into the spotlight.
Coach Liu Haitao began coaching for the Chinese National Team as the head coach of their women's butterfly group in 2005. Since then, Coach Liu's athletes have seen incredible amounts of success, including a gold medal for Jiao Liuyang in the 200 butterfly at the 2012 Olympic Games.
In addition to his success with the older athletes, Coach Liu has also been instrumental in the development of China's younger generation, specifically it's new middle distance stars Li and Ai Yanhan, the former of whom recently gained international attention for her national record-breaking swims in the 400 and 1500.
This summer, Swimming World sat down with Coach Liu to talk about his philosophies on coaching and his thoughts on the current state of Chinese swimming:
SW: What has been your history in swimming? What first got you into the sport? What first got you into coaching?
Liu Haitao: I started as a member of the national team and swam with them through my young adult life. But every career has to end eventually, and I ended up going to school and majoring in physical education. After graduating from college, I returned to my national select club and worked with them as an assistant coach for a few years. Eventually I was offered my current position as a coach for the larger National Team and I've been here ever since.
SW: What do you think is the most important thing when it comes to coaching a successful athlete?
LH: There are three main points. Firstly you must not take shortcuts. Improvement is something that takes time, and there's a certain degree of patience that each coach must have – to continue to put in the work with the understanding that improvement will come. Secondly, I don't know about other people, but I've found that coaching is a very grueling and taxing profession. You must have the willpower to continue day after day, and a willingness to make certain sacrifices in your life. Thirdly, and perhaps the most obvious, you must have a reasonable understanding of technique and stroke – vital to helping kids improve.
SW: As a national team coach do you work primarily with Ai Yanhan and Li Bingjie, or do you have work more largely with the entire Chinese National Team?
LH: I work more generally with the national team, but I prefer to work more specifically with the younger athletes, like Ai Yanhan and Li Bingjie.
SW: What differences are there between coaching younger swimmers and adults?
LH: Oh man, there are a lot. I think the largest difference is that a lot of coaching younger swimmers has to do with enforcing good habits. It's really important for younger swimmers to have a good training mentality, and so a lot of training younger swimmers is teaching them this mindset – older swimmers have already gone through all this.
I've also found that their goals and motivations are often different. I find it easier to train the younger swimmers because they're always working towards the big goals – Olympic gold and international recognition. Finally, I think there's a greater connection between coaches and younger athletes. In China, it's a common practice for the younger athletes to live and train away from their families, and as a coach, a lot of the responsibility falls onto you, leading to a much closer athlete-coach relationship.
SW: Do you ever find it difficult to coach them, given the fact that they are so young and can sometimes not listen to directions?
LH: Of course, as with any swimmer, there are bound to be those moments. However, I find that the younger swimmers are a lot more self motivated because they have all of these goals and dreams they hope to achieve. I think having the older swimmers, like Sun Yang, helps a lot as well because the younger swimmers are given a role model and they know that their dreams are achievable. It's really just about motivation, and they bring a lot of that themselves.
SW: Did their success this summer, especially with Li Bingjie getting silver in the 800 and their relay doing so well, help with the girls' confidence moving into this next quad?
LH: The girls were really nervous coming into this meet, but having had some international experience after Rio, they were also excited. I know both those girls, especially Li, are always excited to compete on a large international stage. They knew they had some shot going into this competition, and so we worked a lot on treating this like another race, but I don't think any of them expected to perform as well as they did this summer. It was definitely a pleasant surprise, and it definitely helped spark something in them moving forward, but they're already onto the next goal: preparing for Tokyo 2020.
SW: What do you think separates China from the other nations (in terms of training) and how does that contribute to your ability to produce such young talent?
LH: I think as opposed to a lot of Western training styles, China focuses a lot heavier on training our athletes through childhood. Starting from a young age, promising talent is identified, and through national select camps certain athletes begin to step forward. A lot of factors are taken into consideration beyond simply raw talent, such as health, dedication, and improvement, and by the time the remaining few kids reach 12 or 13 they become essentially semi-professional athletes. They spend their days either in school or in the water, and swimming is essentially their entire lives. Unlike most other countries, where swimming is generally a hobby or an interest up until the age of 15 or 16, swimming is taken very seriously and given large commitment from youth. I think that's what separates China from other countries – highly competitive swimming begins at a young age.
SW: This summer, in addition to China's many impressive performances, we also saw some underwhelming ones from the likes of Li Zhuhao. Would you say that this is just a moment of development for China?
LH: Sun Yang kinda started it all for them, he showed the Xu Jiayus and the Wang Shun's that it was possible to succeed, and now we're beginning to see those kids kinda grow into the scene in both the men and women's teams. A lot of our team is very young right now, and as I mentioned China has continued to put a large effort into discovering young talent. I think by 2020 a lot of the younger swimmers you see now will have matured into formidable swimmers. You can already see a glimpse of what they're capable of, and I think that come 2020, China will be a fierce contender.
SW: So what's next for your swimmers?
LH: Well, I think they're definitely going to take a quick break, but we have a few larger meets coming up, the first one being our national championships.