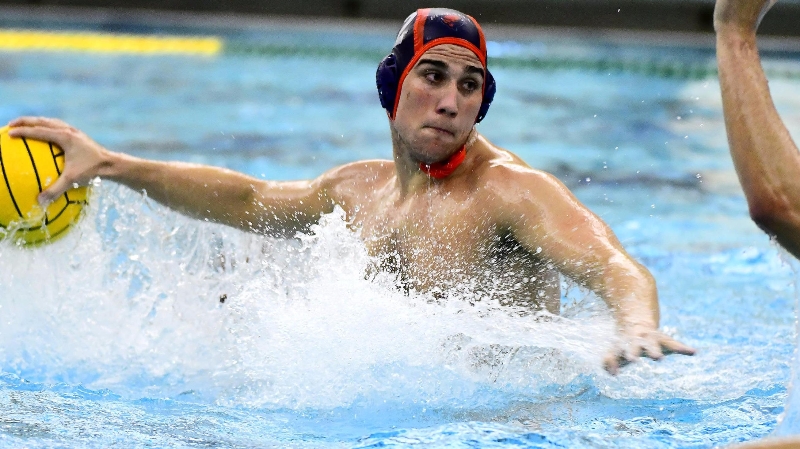 Bucknell's Rade Joksimovic. Phoro Courtesy Bucknell Athletics
Swimming World's Michael Randazzo will provide previews of the conferences that will send teams to the 2017 NCAA Men's Water Polo Tournament to be held December 2 and 3 at USC's Uytengsu Aquatics Center. Teams arranged by projected order of finish.
Rankings are from the 2017 Collegiate Water Polo Association's Men's Preseason Poll.
The Mid-Atlantic Water Polo Conference (MAWPC)—perhaps a reincarnation of the Mid-Atlantic Conference launched in the early 1970's by Dick Russell, Bucknell's legendary swim and water polo coach—is a product of the Collegiate Water Polo Association's 2016 realignment. Consisting of two divisions, its East bracket—with Bucknell, Fordham, George Washington, Johns Hopkins, the U.S. Naval Academy and Wagner—is far more competitive than in the West, populated by DIII programs unlikely to qualify for NCAAs.
The MAWPC East membership directly reflects the former CWPA Southern Division, with the defection of Princeton—now in the Northeast Water Polo Conference (NWPC)—and the addition of two New York City schools: former CWPA Northern Division resident Fordham and Wagner.
Perhaps it's fitting that Bucknell was crowned last year as the first-ever MAWPC champion. The Bison—led by Rade Joksimovic, the East's most dynamic player—are favored to repeat again in 2017.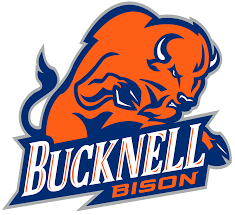 Preseason polls have #14 Bucknell (23-5, 9-1) as a safe bet to follow last year's path to an NCAA play-in game berth—ideally with the result being that this season the Bison get past the NWPC champion to arrive in Los Angeles having climbed the first rung of the NCAA tournament ladder. Joksimovic—with 154 goals in his first year in Lewisburg tied Bucknell legend Scott Schulte for second on the program's single-season list—is as exciting a player as any seen in the East since Svetozar Stefanovic (Brown 2012), named All-American four straight seasons.
But head coach John McBride's (7th season; 1992 Rhode Island) team is no one trick pony. Sophomore Logan Schofield (15 goals) was selected to the USA Men's Junior National Team that competed this summer at the FINA Junior World Championships. Senior goalie Charlie Niehaus has been a rock in the Bucknell goal, with 53 straight starts entering the 2017 season. Senior center Jeff Hagan (38 goals) provides a strong compliment at set for the sharpshooting Joksimovic. Major Loss: Nate Hunter (42 goals)
Key Matchup: George Washington, Saturday, October 7, Lewisburg, PA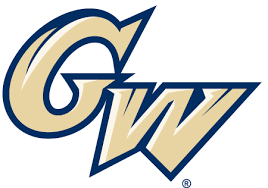 If there was one team that greatly exceeded expectations last year, it was #18 George Washington. The Colonials (15-12; 8-2 MSWPC) finished second to Bucknell on the leadership of Bogdan Petkovic (57 goals) and coaching of Adam Foley, named the 2016 Dick Russell Coach of the Year.
Petkovic graduated last spring and Barry King (1st season; 1988 Fresno State) was brought in to replace Foley, who resigned abruptly last May after two years at GW. Luckily, King inherits a program that retain three of its top four scoring threats, including super sophomore Atakan Destici (82 goals, 45 assists, 87 steals). The Istanbul native led the Colonials in all major offensive categories as he teamed with Petkovic to form a potent one-two punch. Senior Pierce Deamer (45 goals, 71 exclusions drawn) and sophomore Andrew Mavis (39 goals, 48 exclusion drawn) will anchor the offensive set while junior goalie Matt Taylor—a 2016 first team All-MAWPC selection—returns to backstop the defense. Major Loss: Head Coach Foley.
Key Matchup: Johns Hopkins, Friday, October 20, Washington D.C.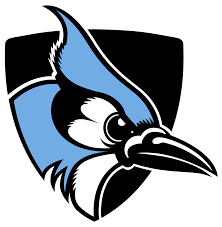 Two years ago, Johns Hopkins appeared ready to ascend to the top of the East. A fantastic run in the 2015 Men's CWPA Championship title match, which ended with a 7-6 loss to Princeton, promised a great future for Ted Bresnehan's (26th season; 1980 Kentucky) team.
Then came last season. The Blue Jays dropped their first seven matches on their way to a dismal 5-19 (4-6 MAWPC) season. Wiping the slate clean for 2017, they bring in six freshmen while welcoming back former George Washington coach Adam Foley as an assistant. Also returning are senior John Wilson, a stalwart in the Johns Hopkins goal the past three years, leading scorer junior Giorgio Cico (56 goals, 35 assists) and senior Juno Gillette (28 goals, 21 assists). Major Loss: Matt Fraser (37 goals, 59 ejections drawn).
Key Matchup: Bucknell, Saturday, September 23, Baltimore, MD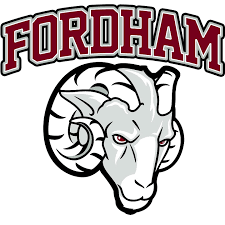 The move to a southern climate has done wonders for Fordham (16-13, 4-6 MAWPC). Bill Harris (14th season; 1968 St. Francis Brooklyn) saw his team claim third place in the 2016 MAWPC tournament behind the capable right arm of senior R.J. Simmons (49 goals). Sophomore Jake Miller-Tolt (61 goals, 31 assists, 77 steals) returns after a break out season that saw him collect 2nd Team MAWPC All-East Division honors in 2016. Senior Alex Jahns will again man the Rams' nets, as he has the past two seasons. Major Loss: Simmons.
Key Matchup: St. Francis Brooklyn, Saturday, November 11, Bronx, NY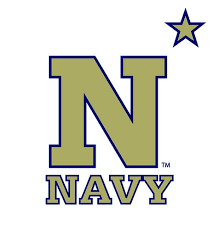 For much of the past three decades, the U. S. Naval Academy has dominated Eastern polo, earning 14 NCAA appearances. If the Middies are to get to another tournament, they will have to rebound quickly from a disappointing 2016 season that saw them go 8-18 (2-8 MAWPC). Returning for his senior year is center Jared Castillo (43 goals, 45 exclusions drawn). He'll look to jump-start an offense that lost three of its four top goal scorers including David Huber (63 goals). Coach Mladen Stanicic (3rd season; 1981 Split University) has 16 underclassmen—including seven freshmen—on which to rebuild this once proud program. Major loss: Huber.
Key Matchup: Wagner, Sunday, October 1, Annapolis, MD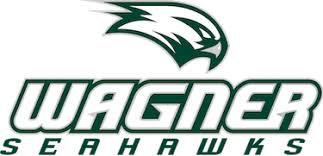 In their first season in NCAA varsity polo—with a roster consisting of 13 freshmen, two sophomores and a junior—Chris Radmonovich's (2nd season, 2002 Houston) Wagner College Seahawks posted an impressive 10-22 record (3-7 MAWPC). Senior captain Ciaran Wolohan (68 goals, 37 steals) was named to the 2016 All-Mid-Atlantic Water Polo Conference-East Region 1st Team while sophomore Oscar Nomura (49 goals) was a second team selection. With 12 more players this season—including a new goalie, Cameron Woldt—the Seahawks will again look to upset the hierarchy of Eastern polo as they seek to move up the conference ranks. Major Loss: goalie Joseph Ferraro
Key Matchup: Johns Hopkins, Sunday, November 5, Staten Island, NY
All commentaries are the opinion of the author and do not necessarily reflect the views of Swimming World Magazine nor its staff.