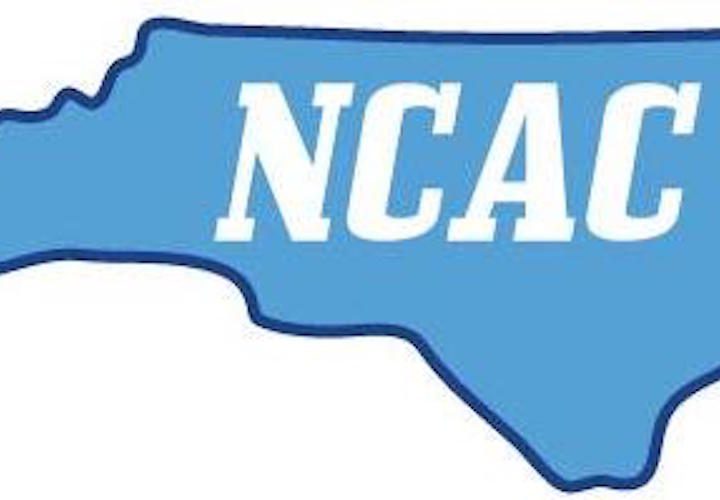 CHAPEL HILL, N.C. –  North Carolina Aquatic Club, a United States Swimming club team based in Chapel Hill, N.C. which trains at the University of North Carolina's Koury Natatorium, Monday tapped Michael Brooks of York, Pa. as its new head coach.
Brooks takes over the reins of the nationally prominent and successful NCAC from Sean Quinn, who headed the club from 2010-16.  Last week Quinn was named a full-time assistant swimming coach position on UNC head coach Rich DeSelm's staff.
Brooks has been the head coach of the York YMCA swimming team in York, Pa., since October 2006. In that time, in addition to scoring at the major domestic meets, York Y swimmers have represented the USA internationally at meets ranging from Junior Worlds, Youth Olympics, Junior Pan Pacifics, Pan American Games and various World Cup meets.  Four of his swimmers have been named to U.S. Swimming's National Junior Team and two to the U.S. National Team.  The York Y was named a Gold Medal Club in both 2013 and 2015.  In 2016, the York YMCA girls' squad won the team title at the YMCA national championships.
Brooks earned his Bachelor of Arts degree in English literature from Carleton College in 1986.  He also earned a B.A. in history from the University of Utah in 1988.  He holds a Master of Arts in history from the University of Notre Dame, earned in 1992.
A featured speaker at several major coaches' clinics across the country and Canada, Brooks has spoken on wide-ranging topics, such as creating a culture of excellence, teaching technique, coaching effective practices, age group coaching for long-term success, coaching swim parents, creating talent in a small town, coaching individual medley swimmers, and engineering success for age groupers at meets.  In addition, he has taught the American Swimming Coaches Association Stroke Technique School three times and the Physiology School once.  In 2011, his book Developing Swimmers, a guide for age group swim training, was published by Human Kinetics.  It was translated into Italian as Crescere Nuotatori in 2015.
Before coming to the York YMCA, he spent two years as the head age group coach of the Brophy East Swimming Team in Phoenix, Ariz., working closely with Dennis Pursley, now the head swimming coach at the University of Alabama.  Before that, he spent five years as head coach of the York site of the North Baltimore Aquatic Club, where he had the good fortune to work with and learn from coaches Murray Stephens and Bob Bowman.
He began his coaching career in Salt Lake City from 1994 to 1998 where he served as both a high school head coach and a club head coach.  During that stint he led teams to two high school state championships, 24 high school individual titles and eight state relay championships.
Brooks has been named the Coach of the Meet at the YMCA National Championships four times, Middle Atlantic Senior Coach of the Year twice, and Maryland Age Group Coach of the Year twice.  His swimmers have raced to 50 plus YMCA national titles and over two hundred national Top 16 and Top 10 rankings.
NCAC President Rich DeSelm said, "We are thrilled to have Michael joining our NCAC staff as Head Coach. Michael is an accomplished coach and teacher. His athletes at York YMCA and at his previous teams have excelled at the highest levels of our sport. We are eager for Michael to begin once he has completed his duties with York in early August. Once settled into his position with NCAC, we also expect to have Michael help as a part-time assistant coach with the UNC team, as previous NCAC coach Sean Quinn did."
NCAC contributed this report.