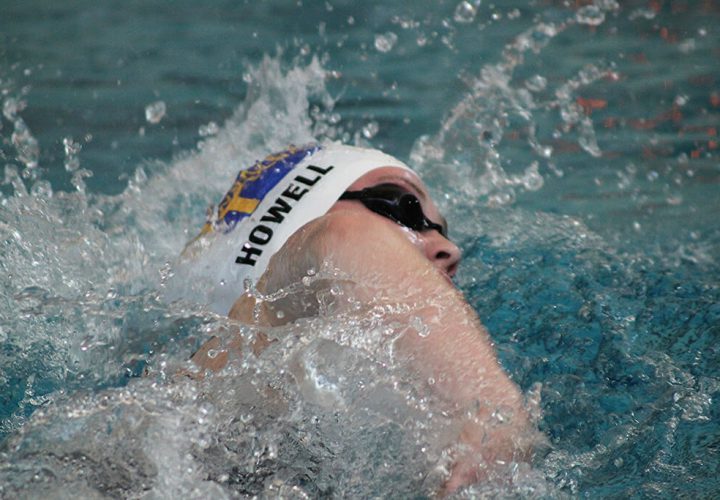 Photo Courtesy: Aringo // Flickr
Swimmers at the 2017 Speedo Sectionals in Lincoln, Nebraska competed in the 1500 meter freestyle, 50-meter freestyle, 200-meter IM, and 400-medley relay on Saturday night during the last finals session of the weekend.
The women's 1500 was a ridiculously close race, with Kaylyn Flatt out of Club Huskers and Liberty Howell of Swim Tulsa battling it out for first place. Flatt ended up taking the gold medal in 17:34.58, but Howell (400- and 800-distance champ) executed her signature 30-point final 50 to finish just a tenth of a second later in 17:34.68. Howell improved her seed time by almost 30 seconds. The top two ladies finished way ahead of the rest of the field, as Splash Club, Inc.'s Emily Giovannetti touched third in 18:02.20. Splits can be found on Meet Mobile.
Daniel Seabaugh of River City Aquatics took the men's 1500 title with a bit more ease, touching in 16:35.25 for first place to American Energy Swim Club's Hunter Denison's second-place time of 16:43.83. Third place went to Caleb Fell of River City Aquatics in 16:48.05.
Dannie Dilsaver of Greater Nebraska Swim Team, who will be a member of the 2017-2018 freshman class at Cal-Berkeley, won the women's 200-meter IM over teammate Caroline Theil. Dilsaver finished in 2:19.31 to Theil's 2:19.93. Third place went to Nebraska University's superstar Jordan Ehly in 2:21.55.
Meanwhile, River City Aquatics' Brogan Davis, who had been sitting in third place after prelims, won the event for the men in 2:08.59 with a quick backstroke leg. Adam Grimm of Rec Plex Sharks split a fast freestyle leg to place second in 2:10.56, and third place went to Lance Culjat of Omaha Swim Federation with his time of 2:11.75.
All three top women finishers in the women's 50-meter freestyle were under 27 flat: Greater Nebraska Swim Team's Olivia Calegan sprinted to a first-place finish, stopping the clock in 26.69 to second-place Lindsay Helferich of Club Huskers' time of 26.84. Third place went to Laura Miksch of Greater Omaha Aquatic Club in 26.95.
Meanwhile, for the men, six out of the top eight finishers were under the 25 second mark, with Alexander Ware of Arkansas Dolphins Swim Team topping the field in 24.42. William Bresette of Empire KC Swim Club was next in 24.53, and Enid YMCA's Jason Schroeder was close behind to round out the top three in 24.59.
The 400-medley relay event finished out a weekend of fast competition. While Club Huskers' A relay team did finish first as they have in the other relays, their B team was disqualified, allowing Splash Club, Inc. to take the silver medal in the event. Carla Gonzalez, Ehly, Jacqueline Jeschke, and Flatt combined for the winning time of 4:22.71, while Sarah Shipman, Haley Downey, Greta Olsen, and June Harris finished second in 4:25.70. Third place went to Theil, Calegan, Kaitlyn Witt, and Dilsaver of Greater Nebraska Swim Team in 4:26.60.
The River City Aquatics men continued their relay domination, winning the event in 3:58.19. Jacob Bening, Samuel Hahs, Davis, and Reagan Ragsdale contributed to that team. Colin Lafave, Connor Funke, Rush Clark, and Nicholas Soltys of Greater Omaha Aquatic Club worked together to touch in 3:59.55 for the silver medal, and Sarpy County Swim Club finished third with their time of 4:00.15 (Mark Cavanaugh, Noah Barr, Ethan Shih, and Javier Quinones).
College swimmers from the University of Missouri and Nebraska University were out in full force this weekend, but high schoolers still managed to excel. Arkansas Dolphins Swim Team, Empire KC Swim Club, and River City Aquatics put up the strongest three club team performances of the weekend, while Nebraska U's Club Huskers topped point totals.
Live results can be found here, or on Meet Mobile under 2017 Region VIII Summer Sectionals.