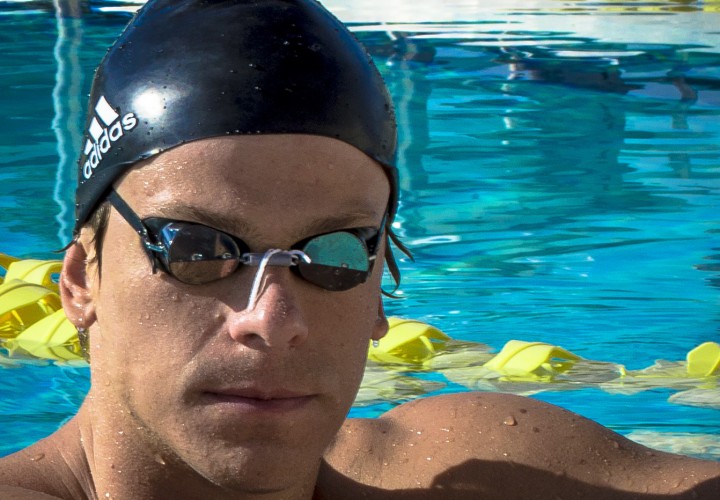 PHOENIX, Arizona, May 8. SWIMMING World is proud to partner with adidas to provide our fans a unique opportunity to interact with Olympic gold medalist Cesar Cielo.
Next week, Cielo will be touring the adidas headquarters in Germany, where he will take time out to answer some of YOUR social media-generated questions.
There are a few ways to have your question be considered.
On Twitter, post your question with the hashtag #AskCesar as well as mentioning @SwimmingWorld and @Adidas_Swim
On Facebook, make sure you like Swimming World's Facebook Page and adidas Swim's Facebook Page. Then, post a question on Swimming World's Facebook Page with the #AskCesar hashtag.
We'll be accepting questions through Friday at 5 p.m. Pacific Standard Time!
We will choose some of the best questions available, and Cielo will respond to them with a video to be produced next week while in Germany!