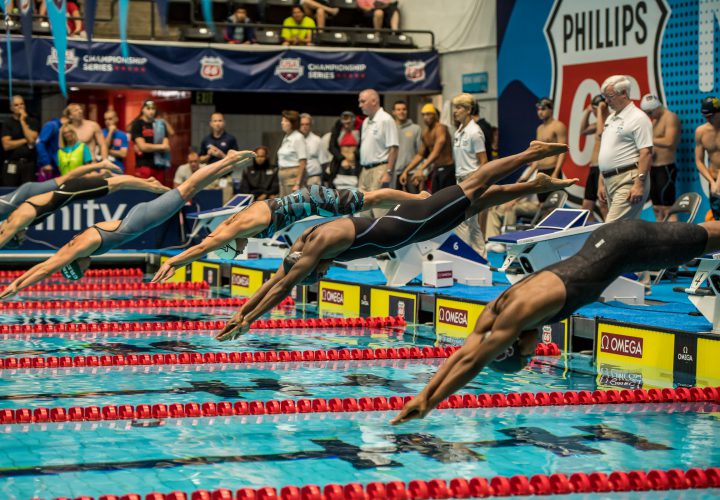 Photo Courtesy: Peter H. Bick
Editorial content for the 2017 USA Swimming Nationals is sponsored by TritonWear. Visit TritonWear.com for more information on our sponsor. For full Swimming World coverage, check event coverage page.
USA Swimming announced its team for this summer's FINA World Championships Saturday night in Indy after the final six races of the National Championships.
At the end of the night, Swimming World spoke with Melanie Margalis, Chase Kalisz and Abrahm DeVine after those three booked World Champs spots in the 200 IM, as well as 50 free qualifiers Simone Manuel, Abbey Weitzeil, Caeleb Dressel and Nathan Adrian.
Also available in the below playlist are interviews with U.S. World Championships head coaches Dave Durden and Greg Meehan.
Watch all nine interviews in the playlist below. To find an interview with your favorite swimmer, click on the drop down icon in the upper left hand corner to find a list of videos, and scroll through to select your choice.
Watch more video interviews from Nationals here.