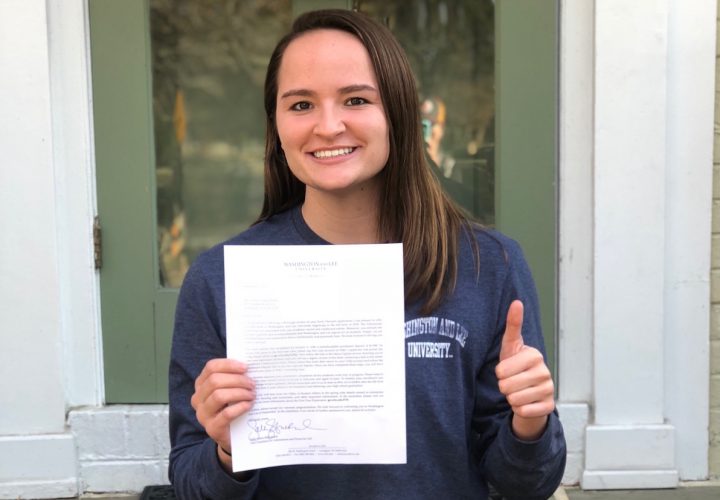 Photo Courtesy: Caroline Baber
Agon is the proud sponsor of all high school coverage (recruiting, results, state championships, etc.) on SwimmingWorld.com. For more information about Agon, visit their website AgonSwim.com.
To report a college commitment, email HS@swimmingworld.com. Join Swimming World's Watch List
NEW COMMIT: Caroline Baber has announced her verbal commitment to Washington and Lee University. Baber is from Richmond, Virginia where she swims for Nova of Virginia Aquatics and is a senior at The Collegiate School.
Her top times include:
400 IM 4:25.82
200 IM 2:05.99
50 Breast 30.69
100 Breast 1:05.05
200 Breast 2:21.91
100 Free 52.22
Baber will be a huge addition to the reigning Old Dominion Athletic Conference Champions. Last year she would have been an NCAA qualifier and A finalist in the 400 IM. Her best 400 IM time is also well under the school record of 4:31.00 set by Emily Hageboeck last year. Baber is also closing in on Hageboeck's 100 breaststroke mark of 1:04.64. Her 100 freestyle time will also likely land her a spot on the General's 400 freestyle relay.
Baber said of her decision,
"I can't wait to spend the next four years swimming for Washington & Lee University! W&L has the perfect mix of athletics & academics I was looking for and I couldn't be more excited!"