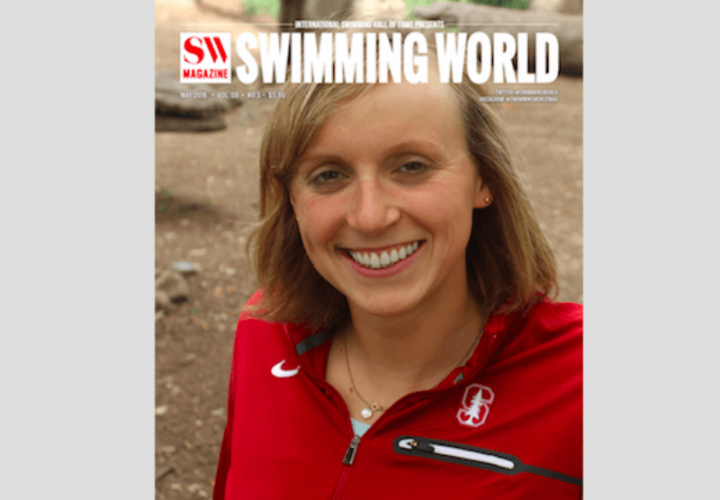 The month of June is quickly approaching and Swimming World Magazine is turning it's attention from collegiate swimming to the professional circuit. The June cover will feature one of swimming's top female athletes, Katie Ledecky, as she prepares to take command of the professional realm.
A special feature, penned by Swimming World's Annie Grevers, navigates readers into the next chapter of Ledecky's life as she transitions into life as a professional swimmer and prepares for the 2020 Summer Olympics in Tokyo. Also included are loving quotes and funny anecdotes from Greg Meehan, Stanford teammate Katie Drabot, and Ledecky herself.
Want to read more about America's superstar and her transition to the professional life? Subscribe now for a chance to save 50% off an ISHOF membership and one-year digital subscription to Swimming World Magazine. To subscribe and receive a print copy of the June 2018 edition, click here. 
Also included in the June issue are mini-features on Margo Geer and Lia Neal, as well as the upcoming Pan Pacific Championships. "Swimming Technique Concepts," "Lessons with the Legends," and "Special Sets" will continue with the next articles in their series.