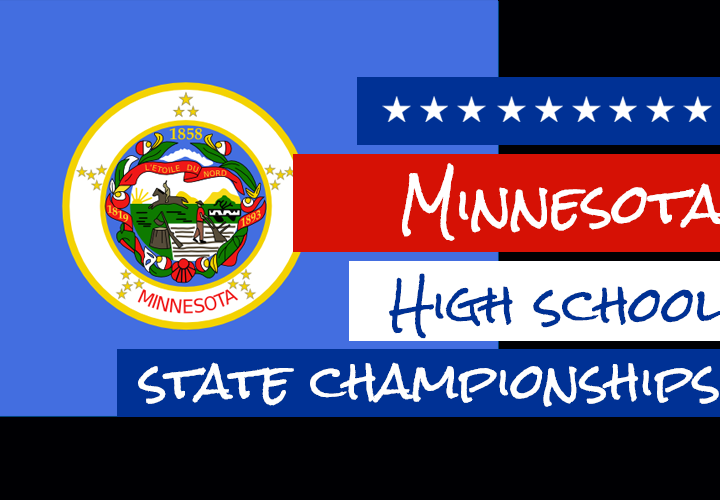 Visitation, Edina Secure Minnesota Girls A and AA High School State Crowns
Agon is the proud sponsor of all high school coverage (recruiting, results, state championships, etc.) on SwimmingWorld.com. For more information about Agon, visit their website AgonSwim.com.
On Friday two teams were crowned Minnesota State Champions at the Jean K. Freeman Aquatic Center in Minneapolis. Visitation tallied 261 points to claim the 2016 MSHSL Girls Division A Swim and Dive Championships. Edina scored 353 points to take home the Division AA title.
Division A
Visitation won just one relay on the way to the state title. The 200 freestyle relay squad of Ava Hoffman, Meaghan Sexton, Frances Holmstadt, and Lorelei Gaertner turned in a winning 1:36.95.
Orono opened the meet with a relay win. Alison Tallen, Caroline Gardner, Ellie Thompson, and Nora Luetmer (1:46.76) got to the wall first in the 200 medley relay victory. Breck School finished second in 1:47.28 while Hutchinson was third (1:47.91).
Foley's Kasey Milstroh and Hutchinson's Lexi Kucera brought the 200 freestyle down to the wire finishing in 1:51.12 and 1:51.25 respectively. Sauk Centre's Kali Sayovitz touched third (1:54.42). Blake School's Madison Potter then won the 200 IM in 2:05.28. Hill-Murray's Gabi Baldwin edged Potter's teammate Allyssa Phelps 2:06.72 to 2:06.80 for silver. Potter also touched first in the 100 butterfly (55.40).
Cloquet Esko Carlton's Makayla Suominen won the 50 freestyle in a swift 23.46 and Gaertner also cleared the 24 second marker in 23.98. Hill-Murray's Madison Berg (24.10) took bronze. Suominen was then third in the 100 freestyle (52.46) behind Foley's Kasey Milstroh (51.02) and Kucera (51.06).
In the 100 backstroke Sartell- St. Stephen swimmers Marena Kouba (56.65) and Anna Ellis (57.33) finished first and second. Visitation's Grace Snyder (57.76) rounded out the podium.
Northfield's Sophia Nevin (1:03.67) was dominant in the 100 breaststroke. Faribault's Bre Bresnahan out touched Monticello's Alyssa Eckstein 1:05.60 to 1:05.61 for second.
Vistitation sophomore Maria Mattaini neared the five minute marker with a winning 500 freestyle of 5:01.32. Breck's Saylor Hawkins was the one meter diving champion with 433.75 points.
Breck School finished as runner up with 211 points.
Division AA
Eventual runner up Wayzata won the first relay by well over a second. Carly Quast, Alyssa Marquette, Alexis Schaaf, and Cindy Zhou topped that 200 medley with a 1:42.21. Eventual meet champions Edina claimed the 200 freestyle relay by two and a half seconds. Rachel Wittmer, Ashley Post, Kelli McCarthy, and Raime Jones touched first in 1:32.89. That same quartet posted a dominant 3:21.89 in the 400 freestyle relay.
Quest swam a 1:47.33 for the 200 freestyle state crown. McCarthy was runner up in 1:48.49. In the 200 IM Blaine freshman Isabelle Stadden stopped the clock in 2:02.81. Jones and Eden Prairie senior Jennie Novak finished close together in 2:03.36 and 2:03.81. Later Quast was the 100 backstroke champion in 52.29 while Stadden earned silver in 54.82.
Wittmer was 50 freestyle champion with a dominant 22.65. Her teammate Jones then swam a 50.58 for the 100 freestyle title, just faster than Andover's Bella Smits (50.85). Wittmer took home the 100 butterfly championship in 54.56. St. Michael-Albertville's Emma Lezer (55.36) and Wayzata's Alexis Schaaf (55.41) rounded out the podium. Lezer earned a state title of her own with a quick 1:01.43 in the 100 breaststroke. Minnetonka senior Martha Haas (1:02.39) finished second.
McCarthy (4:52.03) and Wayzata's Melinda Zhang (4:59.22) were the two swimmers to clear five minutes in the 500 freestyle.
The one meter diving title went to Edina freshman Megan Phillip (480.85).
At the end of the night Wayzata scored 279 points to finish second to Edina.
Full results available on Meet Mobile.