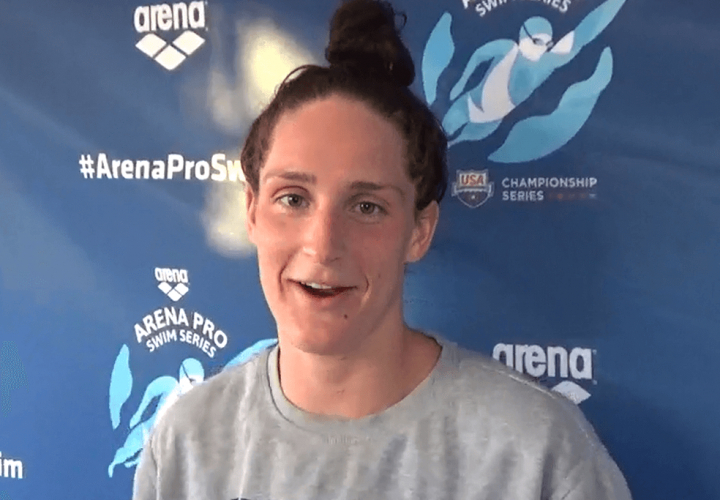 Editorial content for the 2017 Arena Pro Swim Series Mesa is sponsored by Arena. Visit ArenaUSA.com for more information on our sponsor. For full Swimming World coverage, check out our event coverage page. CLICK HERE FOR LIVE RESULTS
Leah Smith and Molly Hannis each finished second in a race on the final night of the arena Pro Swim Series meet in Mesa, Ariz. Hear what they had to say afterwards.
Smith discussed why she wanted to come to Mesa so soon after finishing up her NCAA career and what will change now that she is a professional swimmer, while Hannis explained how she's progressing in both the 100 and 200 breast as she moves towards U.S. Nationals and why she likes racing Katie Meili.
Watch more video interviews from Mesa by clicking here.