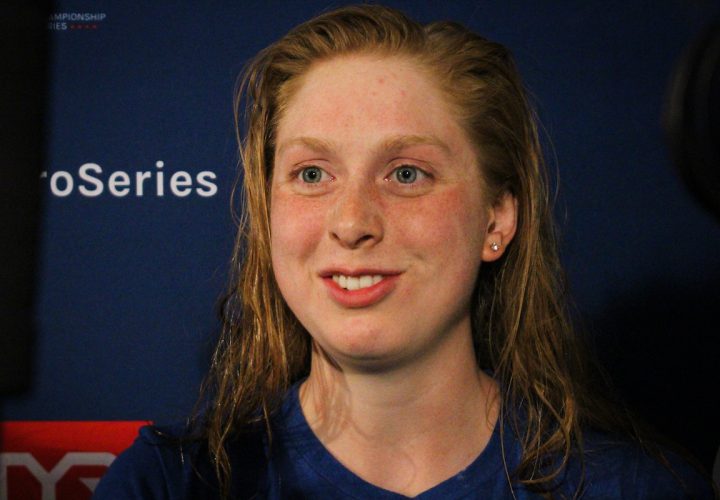 Photo Courtesy: Taylor Brien
Editorial content for the 2018 TYR Pro Swim Series Mesa is sponsored by SwimOutlet.com. Visit SwimOutlet.com for more information on our sponsor. For full Swimming World coverage, check out our event coverage page.
Zoe Bartel, a Stanford commit who put up strong performances in the 50-meter breast knockout event and the 200-meter IM mystery swim at the TYR Pro Swim Series in Mesa, discusses how she was super stressed behind the blocks for the mystery IM but felt strong about the order she was assigned. Her strength comes in breaststroke, and that was last for her so she could bring the race home.
She also discusses her goals for the summer, most notably to make the national team, which she feels is the next step for her as a competitor. She looks up to many of the people on the national team, and still feels it is a dream come true to race next to them.
Watch more video interviews from TYR Pro Swim Series in Mesa here.