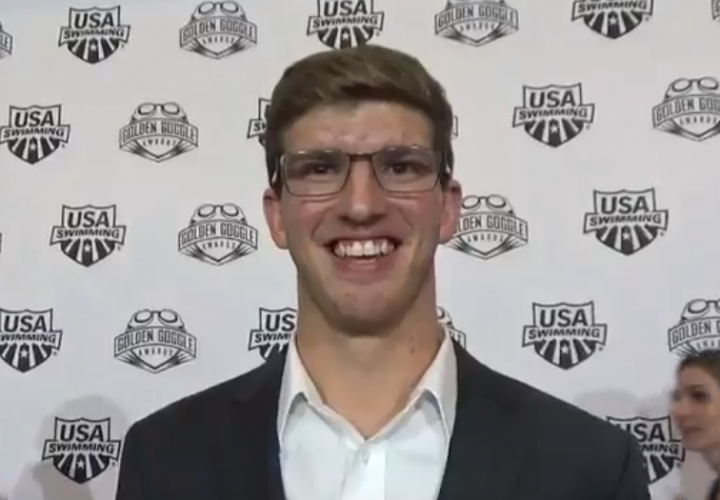 Zach Apple's breakout summer brought him a fourth-place finish in the men's 100 free at U.S. Nationals and then to the World Championships, where he received a relay gold medal for his role on the U.S. men's 400 free relay team.
At Golden Goggles, Apple discussed how he's still processing the emotions associated with his ascension into the country's categories of elite swimmers, and he also explained why he was worried he would not recognize half of the U.S. women's team at the event.
Watch more video interviews from the red carpet at Golden Goggles.