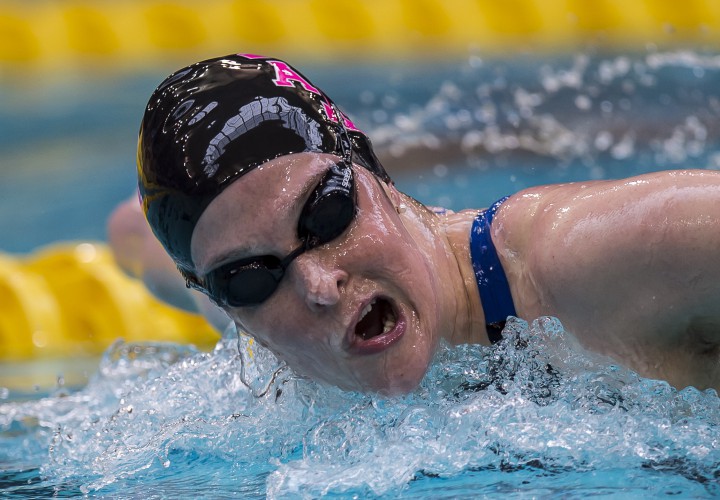 NCAA Championship editorial coverage is proudly sponsored by Competitor Swim. Visit CompetitorSwim.com for more information on our sponsor. For all the latest coverage, check out our event coverage page. Also, make sure to check out our Facebook photo gallery for the latest images from the meet in Minneapolis.
MINNEAPOLIS, Minnesota, March 22. TEXAS A&M's Cammile Adams wasn't happy with her time to win the 200 fly, but is still happy with winning it for the Aggies at NCAAs.
Adams talks about her focus now moving to the 2016 Rio Olympics, but won't detail exactly what her plans are in terms of a training location. Overall, she's just happy being an Aggie.