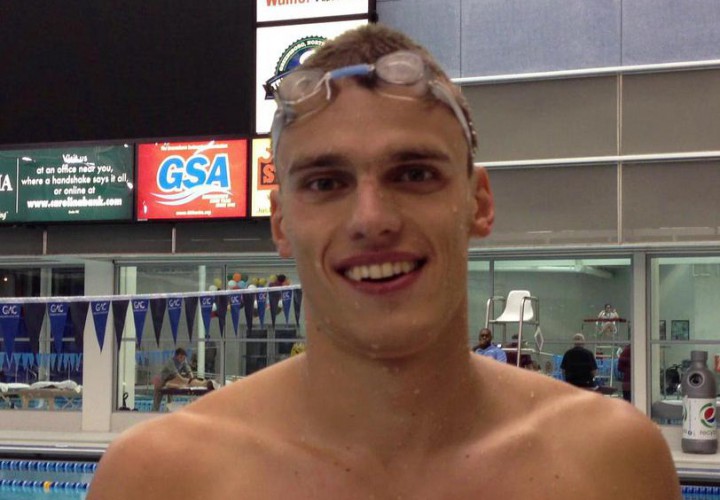 Photo Courtesy: Swimming World
Arena Pro Swim Series editorial coverage is proudly sponsored by Arena USA. Visit ArenaUSA.com for more information on our sponsor. For all the latest coverage, check out our event coverage page.
ORLANDO- Pavel Sankovich won the 100 fly (52.55) on the first night of the Orlando Arena Pro Series and dropped a swift 2:02.88 to win consolation finals in the 200 I.M. tonight. He graduated from Florida State in December and continues to train with the Club Seminole. Yankovich misses his family and friends in Belarus, but would not forfeit his American swimming experience for anything.
Here he talks to Swimming World about gearing up for Belarus World Trials in April and the sacrifices he's made to have train in the U.S.