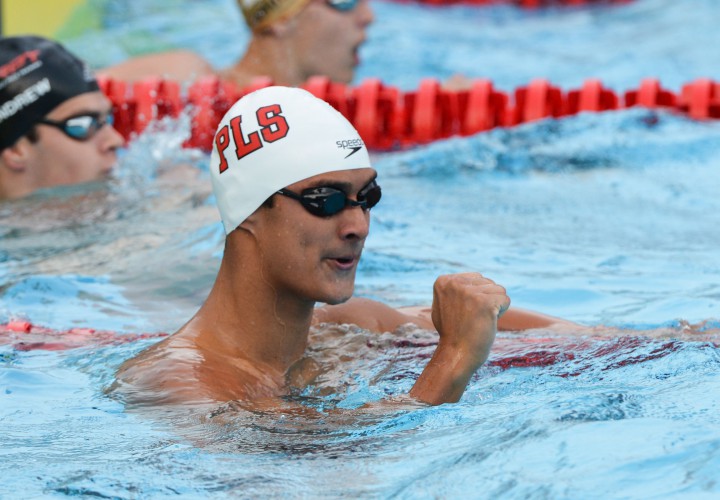 Photo Courtesy: Donna Nelson
Maxime Rooney came out on top of a tight field in the men's 200 free. Rooney clocked a 1:47.10 to win his first National title, but it did not come easily, as he had to touch out Zane Grothe, who won the 400 free on Thursday, by just one one-hundredth of a second to secure the victory. The time moved him into the world rankings in a tie for 20th.
Shortly after the race, Rooney spoke about his strategy headed into the race and how he felt to cut more than two and a half seconds from his best time between Junior Nationals and Nationals. He discussed how he had balanced having two big meets back-to-back. He also gave insight into why he chose to commit early to swim for the University of Florida.