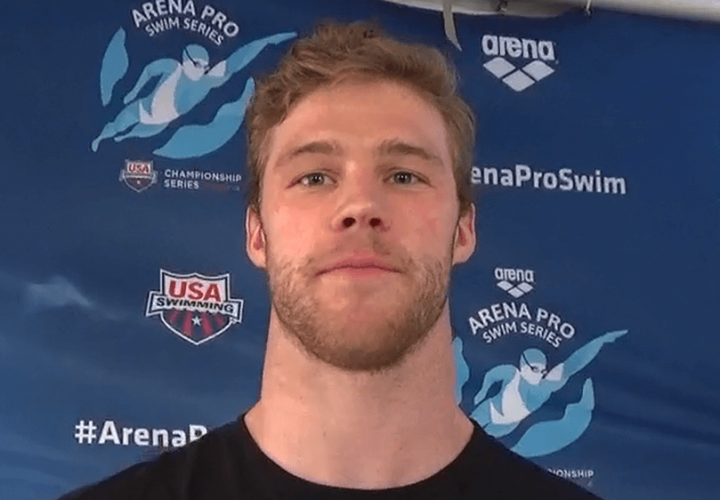 Editorial content for the 2017 Arena Pro Swim Series Mesa is sponsored by Arena. Visit ArenaUSA.com for more information on our sponsor. For full Swimming World coverage, check out our event coverage page. CLICK HERE FOR LIVE RESULTS
Watch Kevin Cordes discuss his win in the men's 100 breast at the arena Pro Swim Series meet in Mesa.
Cordes explained how he returned to full-on training at Auburn right around the new year and how training has changed since he returned from Singapore, even though he's still coached by Sergio Lopez. Cordes also discussed how he compares himself to the times other top breaststrokers put up throughout the year.
Watch more video interviews from Mesa by clicking here.