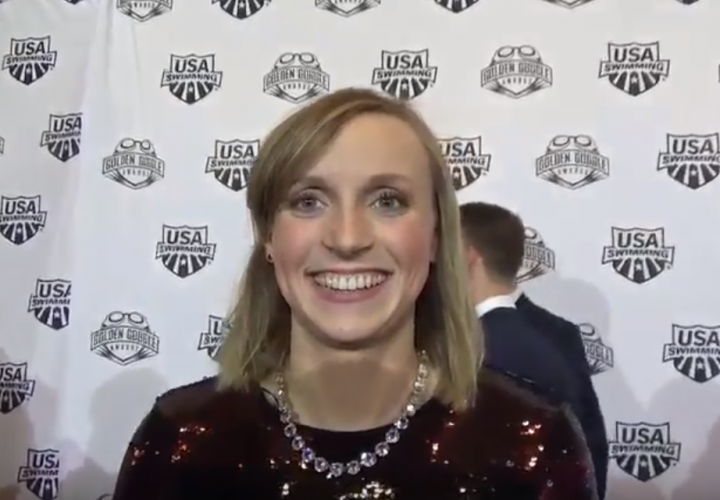 Before the Golden Goggles awards show Sunday evening in Los Angeles, Olympic gold medalist Katie Ledecky stopped on the red carpet at the JW Marriott to speak with Swimming World about her return to Golden Goggles and some of the newest developments in her swimming career.
Just 24 hours after Ledecky broke her own American record in the women's 1650 free, she explained whether or not she expected a record performance at this point in the season and how she evaluated the swim. Ledecky also looked back on the year 2017, calling it a "great year," even as some labeled her World Championships performance a slight disappointment. She explained what pieces combined to make the year so special.
Watch more video interviews from the red carpet at Golden Goggles.