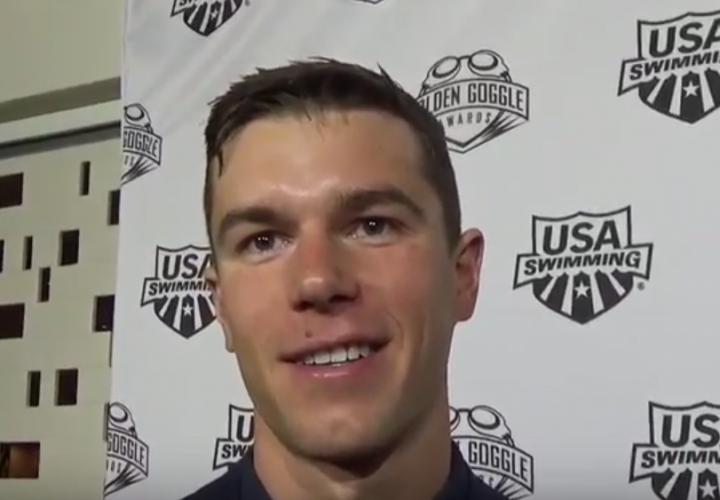 Photo Courtesy: Swimming World TV
Josh Prenot was among those with plenty to celebrate at Golden Goggles last week in New York City. After a strong performance at the NCAA championships in March, Prenot made his first Olympic team with a win in the 200 breast at Olympic Trials. He later picked up an Olympic silver medal in that event.
At Golden Goggles, Prenot was nominated for Breakout Swimmer of the Year, but he explained why he did not like his chances to win that award. He also picked his favorite moment from a year full of excellent moments, and he also discussed what it's been like transitioning to life as a professional swimmer.