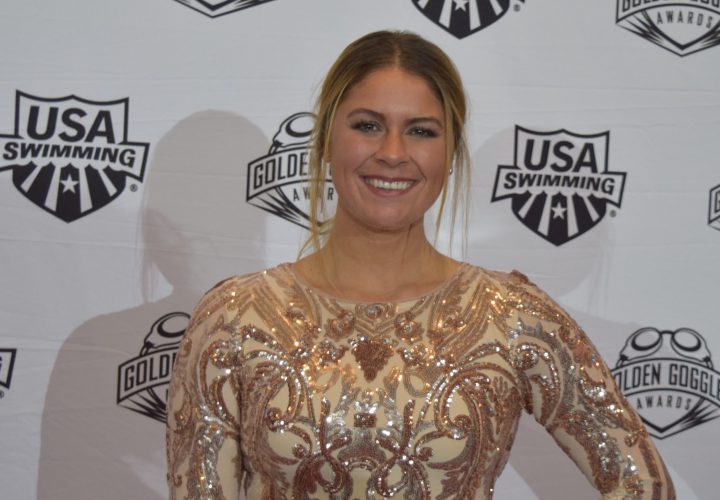 Photo Courtesy: Annie Grevers
After qualifying for the U.S. World Championships team this summer for her 12th straight year on the U.S. National team, Elizabeth Beisel was at Golden Goggles Sunday evening for the 12th straight year.
But that's not nearly the most exciting destination on her schedule this month: Beisel is heading to Nepal to hike base camp at Mount Everest. She explained why she's so excited about that upcoming adventure.
As for Golden Goggles, she discussed how much she enjoys being around her U.S. teammates now that her days as a competitive swimmer are winding down.
At one point in the video, Beisel hints at a role she would have in the Golden Goggles presentation, and that turned out to be auctioning off a signed poster of Michael Phelps for the USA Swimming Foundation.
Watch more video interviews from the red carpet at Golden Goggles.